Techical Analyst
Posted: 1/16/2020 | Expires: 2/15/2020
Location: Stamford, Connecticut
Function: Operations & Strategy
Specialty: Data & Analysis, Operations
Level: Experienced (Non-Manager)
Duration: Full Time
Salary Description: competitive
The Technical Analyst oversees the successful operation of all information technology aspects of MNI Targeted Media. Ensures that the company operates efficiently and in compliance with all federal, state and local agencies. Oversees all operations and enhancements/improvements including all computer systems, phone systems, mobile devices (iPad's/cell phones) and building related issues.
Responsibilities of this position are MNI employee focused both in our Stamford HQ office and our satellite offices (including employees home offices).
Provide desktop support for Macintosh and PC based computing environment including installation and configuration of desktop computers and peripherals, software installation, problem diagnosis and resolution, and hardware/software training.
II. Essential Job Functions
Weight % Accountabilities, Actions and Expected Measurable Results
40%
Desktop Support
Supports, resolves, monitors, and troubleshoots hardware and software problems.
Create and use an automated system to manage tasks, streamline processes, and perform standard admin functions.
Performs hands-on technical equipment maintenance.
Maintain email distribution lists.
Ensures the company servers are fully functioning at all times. Work with Meredith IT to upgrade our current server with minimal interruption to the employees, when applicable.
20%
Onboarding and Off boarding
Prepares all systems to fully onboard all new hires. Ships appropriate equipment to new hires who are not in Stamford prior to their arrival. Prepares and sets up office space for all new hires in Stamford by having all IT equipment waiting for them on their first day. Meets with the employees on their first day to training them on using their equipment and to ensure that everything is working properly.
Ensures that all employees are off boarded appropriately. Ensuring that all systems and programs are deactivated on the individuals last day, their out of office message is in place, and collecting all IT equipment that was provided.
Responsible for maintaining documentation, customer profiles, and desktop inventories.
Create a list all equipment that each employee is issued and ensure that all items are returned. Monitor and track any broken or lost equipment.
20%
Customer Service
Maintains professionalism, good attitude and appropriate behavior with all MNI/ Meredith personnel and clients.
Provides customer training and support on high level technical problems without assistance
Communicates with staff and other departments not only within MNI but Meredith as a whole.
Participates in staff meetings and ensures information is exchanged and disseminated between staff and other departments.
15%
Corporate Projects
Oversees IT systems and their integration with new equipment and any future systems.
Acts as primary contact with Meredith IT.
Work with Meredith IT to transfer over current in office phone system to the new Cisco system.
Create and upkeep MNI's intranet.
5%
Budgets
Prepares and manages technical department budget. Ensures department spending is within budget.
Prepares and oversees capital project management activities. Ensures completion by estimated time line and brings project in or under budget.
All of duties as assigned.
III. Minimum Qualifications and Job Requirements | All must be met to be considered.
Education:
Bachelor's degree in Information Technology or related field, or equivalent training and/or experience.
Experience:
Minimum 2 years' experience in General IT services.
Experience supporting satellite employees by remotely accessing their systems
Specific Knowledge, Skills and Abilities:
Knowledge of Macintosh and PC hardware to include: software, operating systems, configuration. software installation; hardware installation; desktop configuration; hardware diagnosis (a must);
Problem solving and analytical ability;
Effective written and verbal communications skills;
Promote customer satisfaction and ensure problem resolution;
Ability to meet deadlines and work well under pressure;
Able to manage multiple constituents and demands on time
Superior time management skills
Ability to juggle multiple demands at once
Must be accountable;
Ability to travel to other MNI offices (as needed).
% Travel Required (Approximate): > 15%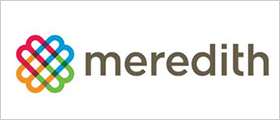 Our cornerstone is knowledge of the home, family, food and lifestyle markets. From that, we have built businesses that serve well-defined audiences, deliver the messages of advertisers, and extend our brand franchises and expertise to related markets.