Associate Publicist, Random House Children's Books
Posted: 1/28/2020 | Expires: 2/14/2020
Location: New York, New York Function: Writing & Editing Specialty: PR & Communications Level: Experienced (Non-Manager) Duration: Full Time Salary Description: competitive
Random House Children's Books seeks an energetic and book passionate Associate Publicist to join its Publicity team. The person in this role will assist in daily operations and admin for the publicity department, assist senior publicity staff with campaigns for their titles and coordinate publicity for assigned titles under supervision. In addition, the person will also support the team's focus on planning and developing nationwide author/illustrator programming opportunities via multiple channels including national author tours, pre-publication buzz tours, bookseller trade shows, book festivals, comic-cons and other public event opportunities. This role also has an opportunity for creative planning for industry and consumer facing events.

In addition, we are seeking an individual to perform event related duties such as arranging transportation and dining options for talent and/or staff at industry/consumer facing events. Candidate must be amendable to handling last-minute special requests– such as arranging music, floral arrangements, and various special features at an event. Internally, the role will interact closely with Marketing, Sales and Editorial teams, and externally the role will entail communication with various event coordinators at bookstores and other venues, and all facets of media including: TV, Radio, Print, and Online.

Requirements:
Our ideal candidate will have excellent written and verbal communication skills, be able to work independently as well as collaboratively, have close attention to detail, and at approximately two years of children's book publicity experience. The ability to multi-task, prioritize and manage time effectively while also maintaining accuracy and attention to detail are essential. Knowledge of the media landscape, as well as growing relationships with book reviewers, magazine editors and bloggers are must-haves; in addition to knowledge of using social media in book publicity.

Responsibilities include:
* Assists senior publicity staff with campaigns for their titles.
* Coordinates publicity for some assigned titles under supervision.
* Promotes book/authors to media (radio, TV, online sources, etc.)
* Helps to create publicity materials such as press releases, posters, and press kits.
* Coordinates and confirms author tour schedules and book signings; may secure some book tours under supervision.
* Researches and seeks out new media outlets for promotion of new books.
* Support senior staff with national author tours, itineraries, travel and event logistics, and with a focus on special events, book festivals, cons and industry shows.
* Researches new event opportunities and venues, and developing relationships with external event coordinators including for retail accounts, trade organizations, cons and book festivals.
* Processing of invoices.
* Reads several magazines and newspapers for publishing news and information on our books, and compiles and distributes newspaper bestseller lists to the division.
* Performs other related projects or duties as assigned by department.Penguin Random House is the leading adult and children's publishing house in North America, the United Kingdom and many other regions around the world. In publishing the best books in every genre and subject for all ages, we are committed to quality, excellence in execution, and innovation throughout the entire publishing process: editorial, design, marketing, publicity, sales, production, and distribution. Our vibrant and diverse international community of nearly 250 publishing brands and imprints include Ballantine Bantam Dell, Berkley, Clarkson Potter, Crown, DK, Doubleday, Dutton, Grosset & Dunlap, Little Golden Books, Knopf, Modern Library, Pantheon, Penguin Books, Penguin Press, Penguin Random House Audio, Penguin Young Readers, Portfolio, Puffin, Putnam, Random House, Random House Children's Books, Riverhead, Ten Speed Press, Viking, and Vintage, among others. More information can be found at http://www.penguinrandomhouse.com/.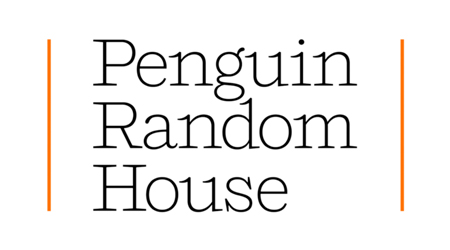 Our dedicated team of publishing professionals is committed to helping authors realize their very best work and to finding innovative ways of bringing stories and ideas to audiences worldwide.