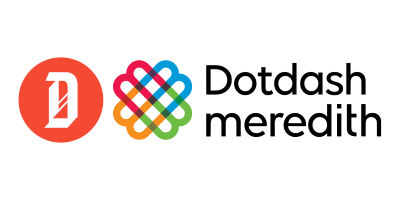 Senior Food Editor, Allrecipes
Dotdash Media Inc., Des Moines, IA USA
Dotdash brands help people find answers, solve problems, and get inspired.
Level: Experienced (Non-Manager)
Duration: Full-Time
---

Job Description
I. Job Summary |Major goals and objectives.
The Senior Food & Features Editor generates creative and well-packaged food and lifestyle stories that celebrate and fuel the wisdom, creativity, and diversity of the Allrecipes audience—home cooks everywhere who connect with Allrecipes via its magazine, website, videos, or social media. This editor produces feature articles and columns for each issue of the magazine, collaborating with Dotdash Meredith staff and contributors, and working closely with the art department. The successful candidate will anticipate and contextualize trends in an on-brand way; find fresh approaches to curating user-generated content; bring a personable voice, deep knowledge, and genuine enthusiasm about food to the writing; and celebrate the diverse, real-world, hive-mind, works-for-me wisdom at the heart of the Allrecipes brand.
II. Essential Job Functions
Weight %
Accountabilities, Actions and Expected Measurable Results
70%
Pitch and produce features and columns for the magazine that resonate with our readers. This includes: Scouting trends and actively contributing to editorial brainstorming and photo planning sessions; curating recipes from the site and other sources and shepherding them through recipe testing and editing; researching, writing/assigning, editing, polishing, and fact-checking copy; serving as brand steward and food authority during photography; and collaborating with contributors from story pitch to final layout.
15%
Build relationships with contributing writers, editors, industry professionals, digital team peers, and others to acquire material for publication and develop sources. Solicit, field, and focus editorial pitches.
5%
Help junior staff refine story pitches and assignments.
5%
Pitch ideas for Allrecipes special interest publications and help with other projects as needed.
5%
Represent the brand at national conferences, press trips, media appearances, and client presentations as needed.
100%
III. Minimum Qualifications and Job Requirements |All must be met to be considered.
Education:
Bachelor's degree in Journalism, Communications, or related field, or equivalent training and/or experience
Additional culinary degree or restaurant/test kitchen experience is ideal
Experience:
6 years writing and editing experience in magazines or related field, with strong topical emphasis on food and cooking
Demonstrable interest/work in other lifestyle media topics, such as kitchen and home décor, wellness/self care, travel, parenting, budgeting, or pets is a plus
Specific Knowledge, Skills and Abilities:
Excellent writing, editing, fact-checking, copy-editing, recipe-editing, and self-editing skills
Extensive knowledge of food, cooking, baking, and food-safety practices
Ability to manage multiple projects and take responsibility for schedules, budgets, and quality of assigned projects
Excellent time management skills; ability to work well under pressure and within time constraints
Collaborative, creative energy, and excellent interpersonal skills
Proficiency with desktop publishing and communications software
% Travel Required (Approximate): 5%
About Dotdash Media Inc.
Dotdash Media is the largest digital and print publisher in America. From mobile to magazines, nearly 200 million people trust us to help them make decisions, take action, and find inspiration. Dotdash Media's over 40 iconic brands include PEOPLE, Better Homes & Gardens, Verywell, Food & Wine, The Spruce, Allrecipes, Byrdie, REAL SIMPLE, Investopedia, and Southern Living.
Dotdash Media embraces inclusivity and values our diverse community. We are committed to building a team based on qualifications, merit, and business needs. We are proud to be an equal opportunity employer and do not discriminate on the basis of race, religion, color, national origin, gender, sexual orientation, age, marital status, veteran status, or disability status.
Please be aware of fraudulent recruiters offering opportunities at Dotdash Media. Note that any correspondence with a member of the Dotdash Media recruiting team will come from a @dotdash.com or a notification@jobvite.com account belonging to a Dotdash Media recruiter. If you are in conversations about a job opportunity and wish to confirm its validity, please reach out directly to security@dotdash.com.
Featured Company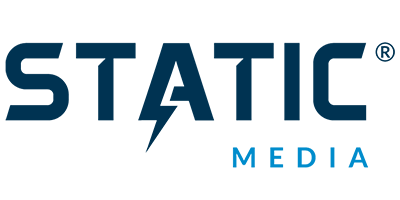 We give readers what they want, before they want it.
---