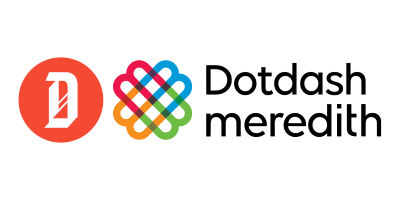 Food Editor, Food & Wine
Dotdash Media Inc., Birmingham, AL USA
Dotdash brands help people find answers, solve problems, and get inspired.
Level: Experienced (Non-Manager)
Duration: Full-Time
---
The Food Editor is a key member of the F&W Food Department, producing food and cooking stories, recipes, and related assets for the brand. The Food Editor brainstorms, researches, reports, writes, edits, and packages food and recipe content, working closely with key talent, the test kitchen, and studios. This role is suited for a dynamic and skilled cook and editor who loves writing for detail and clarity as much as they obsess over fine tuning recipes for the ultimate results.
The right candidate is a team-oriented self-starter who works well with diverse teams; is an excellent communicator; has professional cooking experience; and maintains a deep understanding of cooking techniques, food trends, cultures, and cuisines. They can show and tell home cooks how to execute ambitious cooking projects with clear, precise, empowering language and a great eye for photography and video. They meet deadlines, are highly organized and energetic, and are proactive in prioritizing daily, weekly, and long-term tasks.
This position is based in-person in Birmingham, AL.
Essential Job Functions
75%
Work with the Senior Food Editor and Associate Director, Food, to ideate, research, report, write, evaluate, and edit recipes
Liaise with the associate digital director and SEO editor to optimize print-first recipes forfoodandwine.com from conception to publication and to identify digital-first recipes that should appear in each print issue
Adapt print cooking stories for digital publication; pitch and write stories for digital, including SEO-priority content like explainers
Produce the Handbook section in each issue of Food & Wine
Work closely with in-house and freelance recipe developers to create the highest-quality recipes for Food & Wine
Support the Food Studios to oversee the production and testing of recipes, making sure recipes meet quality standards
Support the photo and design teams to make sure recipes are styled appropriately in photo shoots; write creative briefs for food stories and recipes; be on set (in person or over Zoom, as appropriate) to offer feedback and support as shoots take place
Support the video team as needed
Support the editorial team to help identify and/or commission appropriate recipes for all sections of the magazine
Assign, write, and edit food columns and features
Communicate in a timely, respectful manner with F&W staff, recipe testers, chefs, developers, vendors, and others to advance recipe development and the production of other food-related content
Maintain lineups, schedules, and status of recipes, stories, and photos
25%
Copy-fit recipes during print production
Help write expanded headnotes and other digital-only material for print-first recipes running onfoodandwine.com
Develop and maintain relationships with freelance recipe developers, chefs, food writers, and other contributors
Represent Food & Wine at conferences and other industry events as needed
Requirements
Bachelor's degree in journalism, history, English, or similar (or equivalent experience in print or digital media production) plus deep and broad food knowledge from work experience at a food publication, culinary school, restaurant, or test kitchen.
Experience:
Minimum of five years combined work experience in print and digital food media, test kitchens, restaurant kitchens, or equivalent.
Specific Knowledge, Skills and Abilities:
Detail-oriented and experienced at balancing multiple projects and able to re-prioritize as needed
Excellent written and verbal communication skills
Ability to work under pressure and meet deadlines
Ability to manage multiple projects simultaneously
Ability to interact responsibly and professionally with coworkers, contributors,
readers, and experts
Knowledge of Google Suite, Adobe Acrobat, InDesign/InCopy is required; working knowledge of Slack, Zoom, and Airtable (or other project management systems) a plus
Ability to respond to questions or problems in a concise and courteous manner
Working knowledge of wine, beer, and spirits a plus
Ability to write clearly and thoughtfully on a broad range of food topics and cooking techniques in a fast-paced environment. Ability to pivot between tasks to advance the work of recipe testers and photo teams with clarity and motivation. Ability to conceptualize and execute food stories for the Food & Wine audience in print and online. Strong oral and written communications skills a must, including experience writing and editing magazine features. Experience working in digital publishing platforms and familiarity with SEO a plus.
Ability to manage communication and work deliverables across multiple applications, including AirTable, InCopy, Google Drive, Slack, video conferencing, and more. Ability to prioritize and manage multiple assignments within a deadline-driven environment. Skilled in problem-solving and working independently and within a team environment. Strong eye for detail.
About Dotdash Media Inc.
Dotdash Media is the largest digital and print publisher in America. From mobile to magazines, nearly 200 million people trust us to help them make decisions, take action, and find inspiration. Dotdash Media's over 40 iconic brands include PEOPLE, Better Homes & Gardens, Verywell, Food & Wine, The Spruce, Allrecipes, Byrdie, REAL SIMPLE, Investopedia, and Southern Living.
Dotdash Media embraces inclusivity and values our diverse community. We are committed to building a team based on qualifications, merit, and business needs. We are proud to be an equal opportunity employer and do not discriminate on the basis of race, religion, color, national origin, gender, sexual orientation, age, marital status, veteran status, or disability status.
Please be aware of fraudulent recruiters offering opportunities at Dotdash Media. Note that any correspondence with a member of the Dotdash Media recruiting team will come from a @dotdash.com or a notification@jobvite.com account belonging to a Dotdash Media recruiter. If you are in conversations about a job opportunity and wish to confirm its validity, please reach out directly to security@dotdash.com.
Featured Company

Home of the world's best books.
---