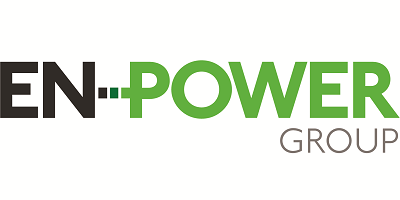 Marketing Associate
EN-POWER GROUP, New York
Diverse energy engineering firm making buildings better and greener in NYC
Salary: $60-75k, unlimited sick leave
Salary min: $60,000
Salary max: $80,000
Level: Experienced (Non-Manager)
Duration: Full-Time
---
Position Summary:
Based at our Midtown Manhattan office, the Marketing Associate works with the Director of Strategic Initiatives, Executive Team, and Service Managers to achieve EN-POWER's marketing and sales goals through their strong writing and design skills. This includes creating external marketing and communication materials, performing research of market trends and policies, and developing and maintaining relationships with select partner organizations.
Principal Accountabilities:
Implement EN-POWER's comprehensive communications strategy by:
supporting marketing initiatives to drive brand awareness, thought leadership, and other marketing goals;
executing company-wide strategies for marketing, such as social media, website content, and advertising;
supporting and providing training for the creation of client deliverables, internal communication, and external communication;
writing and designing technical case studies, articles, company website copy, external and internal newsletters, and other materials;
reviewing marketing and client-facing materials, particularly Microsoft PowerPoint, to ensure information is communicated clearly, accurately, and in a visually appealing manner and in alignment with the firm's overall brand and messaging guidelines;
creating and managing social media calendar and posts on various platforms including but not limited to LinkedIn, Twitter, and Instagram;
identifying and supporting the execution of thought-leadership opportunities with external partnerships;
conducting competitor and industry research to stay abreast of trends and client needs; and
managing marketing budget and identifying future needs.
Knowledge, Skills, Abilities, and Other Job Requirements:
Bachelor's degree in related field or equivalent experience
Previous 3+ years of continuous experience
Excellent written and verbal communication skills
Proficiency in Microsoft Office with significant expertise in PowerPoint, and working knowledge of Excel, Publisher, and Access
Proficiency in Adobe Creative Cloud, particularly InDesign and Photoshop
Proficiency in WordPress, Mailchimp, Canva, and social media management software (or similar softwares)
Photography skills a plus
Willing to become certified as OSHA-10 within 6 months of employment; this person will occasionally visit project sites to take photos of colleagues at buildings and support documentation of projects
Authorized to work in the United States
Required Personal Qualifications:
Demonstrated passion for energy efficiency and clean energy technology
Collaborative personality, strong team player
Exceptional communication and interpersonal skills
Self-motivation, attention to detail, and ability to multitask
Demonstrated enthusiasm for learning
Proven ability to work independently and within in a team environment, and to proactively identify problems and solutions
Some of our other benefits in addition to working with a very diverse team include:
Medical Insurance
Paid Vacation Time and Unlimited Sick Leave
401(k) Retirement Plan
Pre-tax Phone Stipend
Annual Professional Development Allowance
Generous Parental Leave
Employee Assistance Program
Summer Fridays
Charity Match
Additional Benefits include: Company Activities, Lunch & Learns
EN-POWER GROUP is an Equal Opportunity Employer.
In our effort to ensure the safety of our employees, partners and clients, we require existing personnel and any new personnel who join the company to be fully vaccinated for COVID-19. Candidates will be required to show proof of being fully vaccinated against COVID-19 upon commencing employment. Reasonable accommodations will be considered on a case-by-case basis for exemptions due to a medical condition or sincerely held religious beliefs in accordance with applicable law.
We regret that due to the large volume of applications, EN‑POWER GROUP will only be able to contact those candidates who are being most actively considered. Please bear in mind if you are selected for an interview we will contact you within 30 days of reviewing your application. However, if we think your skills and qualifications may be suitable for other similar positions, we may hold your details in our database and contact you in the future.
About EN-POWER GROUP
With a mission of providing practical solutions to clients' energy problems, EN-POWER GROUP (ENPG), founded in 2003, is an engineering firm that designs, develops, and delivers comprehensive and integrated energy solutions for any building type, from concept to completion. As a growing company of 50+ staff members, ENPG aims to provide a collaborative working environment and supports employees' professional development by helping them pursue their technical interests through diverse hands-on experiences. Our team, composed of engineers, energy managers, analysts, and sustainability experts, focuses on energy efficiency and resiliency in order to strengthen long-term facility planning and maximize project payback.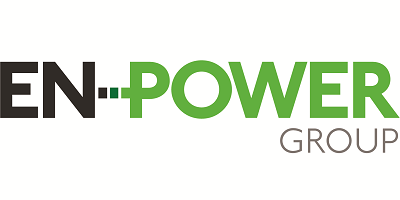 Featured Company
We produce and distribute content through some of the world's leading and most valued brands
---