Manager, Strategy & Operations
Fox Corporation, New York, NY USA
We produce and distribute content through some of the world's leading and most valued brands
Duration: Full-Time
---
FOX News Digital seeks a Manager, Digital Strategy and Operations, to join our team. The ideal applicant has an excellent track record in strategy, operations, finance, business development, consulting, advertising and/or successful editorial content delivery. You have experience identifying and analyzing business needs and creating and/or maintaining systems & processes to streamline workflows and create efficiencies for fast-paced teams. You have proven experience gathering and testing data in support of business decision-making, including customer/audience research, and in translating direction and goals into results that can be used to help FOX News Digital grow and deliver even better offerings for our audience. In this role, you will be part of the Strategy and Operations team, reporting to the Senior Manager, Digital Operations, working closely with the Managing Editor & Head of Strategy, and supporting other Managing Editors, members of their teams, as well as other key partners and stakeholders across FOX News Media. You will also have exposure to Digital's Editor in Chief.
A SNAPSHOT OF YOUR RESPONSIBILITIES
Track key performance indicators (KPIs). Perform research, analyze data, develop insights, prioritize tasks, and build presentations for the leadership team, all aimed at boosting Digital's KPIs and helping inform and shape strategic decisions
Advance and implement Digital's human capital strategy, in close coordination with Human Resources (HR) and Editorial leadership. Help identify key sources of talent and identify candidates who can position Digital to achieve its vision and meet or exceed Digital's KPIs
Develop and conduct audience-related research. Identify and analyze audience member and stakeholder preferences, and accompanying improvements to technology and marketing tools
Advance Digital's marketing efforts, in close coordination with internal leaders and stakeholders, including in Marketing and Business Intelligence
Support Digital leaders in identifying new markets and growth opportunities
Identify and help address new trends in media and technology
Develop and maintain competitor analyses, and anticipate and address trends and opportunities affecting the Digital business
Work closely with Business Intelligence, Business Development, Marketing, and other internal stakeholders to understand, articulate, and address our dynamic operating environment
In coordination with the Senior Manager, Operations, support the Managing Editor & Head of Strategy on strategic and operational projects and opportunities for growth of the Digital business, including strategic initiatives. Work closely with the Managing Editor & Head of Strategy, and the Senior Manager, Digital Operations, to drive organizational priorities and initiatives
Provide the Managing Editor & Head of Strategy and Senior Manager, Operations, with ongoing strategic and tactical support on matters of highest importance and time sensitivity
In coordination with internal stakeholders, engage with outside third parties to advance Digital's strategy and operations
Identify opportunities to streamline workflows and provide efficiencies to teams, and create and maintain best practices for the Digital team, including by writing out processes for the team's use
Assist with budget/resource stewardship
Ensure the smooth and results-oriented operation of the Digital enterprise
Other projects and duties related to strategic initiatives or operations as assigned
WHAT YOU WILL NEED
MBA preferred but not required
Minimum 3 years of experience in strategy, operations, finance, business development, consulting, advertising and/or successful editorial content delivery
Excellent track record of achieving results in a fast-paced work environment
Strong attention to detail, with the ability to see the bigger picture and prioritize across multiple workstreams
Experience navigating a complex organization and working effectively and collaboratively, at strategic and tactical levels, with a wide range of stakeholders of varying seniority
Ability to quickly and independently problem solve and communicate early
Ability to independently drive projects from strategy to execution
Ability to develop business cases, build models, and conduct market research
On-call, can-do, and audience-first mentality to work in a demanding and dynamic environment; a team-oriented approach is also a must
Exceptional organizational skills, multitasking capabilities, and attention to detail; able to effectively prioritize workload in a fast-paced, deadline-driven environment
Excellent presentation and market/audience research skills; proficient in working with data to develop quantitative insights and track and report on key metrics
Understanding of audience dynamics and segmentation
Excellent Excel and PowerPoint skills
NICE TO HAVE, BUT NOT A DEAL BREAKER
We are an equal opportunity employer and all qualified applicants will receive consideration for employment without regard to race, color, religion, sex, national origin, gender identity, disability, protected veteran status, or any other characteristic protected by law. We will consider for employment qualified applicants with criminal histories consistent with applicable law.
At FOX, we foster a culture and environment where everyone feels welcome and can thrive. We are deeply committed to diversity, equity, and inclusion, including attracting, retaining, and promoting diverse talent across our company. We live in a diverse world, with different ideas and different perspectives that come together to spark new ideas and make great things happen. That means reflecting the diversity of the world around us is critical to our company's success. We ensure that our viewers, communities and employees feel heard, represented, and celebrated both on screen and off.
About Fox Corporation
ABOUT US
Fox Corporation
Under the FOX banner, we produce and distribute content through some of the world's leading and most valued brands, including: FOX News, FOX Sports, the Fox Network, and the FOX Television Stations. We empower a diverse range of creators to imagine and develop culturally significant content, while building an organization that thrives on creative ideas, operational expertise and strategic thinking.
Fox News Media
FOX News Media operates the FOX News Channel (FNC), FOX Business Network (FBN), FOX News Digital, FOX News Radio, FOX News Headlines 24/7, FOX News podcasts and the digital streaming subscription service FOX Nation. A top five-cable network, FNC has been the most watched television news channel for more than 17 consecutive years, while FBN has ranked as the number one business channel for the past two years. Owned by FOX Corporation, FOX News Media reaches 200 million people each month.
Fox Sports
FOX Sports is the umbrella entity representing FOX Corporation's wide array of multi-platform US-based sports assets. Built with brands capable of reaching more than 100 million viewers in a single weekend, FOX Sports includes the sports television arm of the FOX Network; FS1, FS2; FOX Soccer Plus; FOX Deportes, FOX College Sports and a majority stake in the Big Ten Network. FOX Sports includes ownership and interests in linear television networks, digital and mobile programming, broadband platforms, multiple web sites, joint-venture businesses and several licensing relationships.
Fox Entertainment
FOX Entertainment, a premier national television broadcaster, is renowned for its combination of appealing primetime entertainment and powerful sports programming. It delivers 15 hours of weekly primetime programming to 208 local market affiliates, reaching approximately 99.9% of all U.S. television households. Among 18- to 34-year-olds, FOX has ranked among the top two networks in primetime entertainment for the past 23 years.
Fox TV Stations
FOX Television Stations is one of the nation's largest owned-and-operated network broadcast groups, comprising 28 stations in 17 markets and covering over 37% of U.S. television homes. This includes seven duopolies in the top 10 markets: New York, Los Angeles, Chicago, Dallas, San Francisco, Washington, D.C. and Houston; as well as duopolies in Minneapolis, Phoenix, Orlando and Charlotte.
Featured Company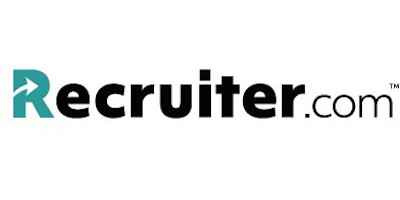 Recruit like an expert, or let an expert recruit for you.
---