Before you apply...
Signup for related jobs and career advice from Mediabistro, delivered right to your inbox. You can unsubscribe at any time.
Programmatic Platform Manager
Fox Corporation, New York, NY USA
We produce and distribute content through some of the world's leading and most valued brands
Level: Experienced (Non-Manager)
Duration: Full-Time
---
FOX Corporation Ad Sales is seeking a dynamic candidate for the Programmatic Platform Manager role to support FOX Ad Sales for all programmatic technology operations and trafficking needs.
This role requires a highly motivated, curious, intelligent individual that will serve as the day-to-day point of contact for the operations and delivery of all programmatic campaigns. This role will help manage and execute product requirements and functional specifications that articulate current business objectives and serve as a subject matter expert for other internal teams.
A SNAPSHOT OF YOUR RESPONSIBILITIES
Perform end-to-end delivery of programmatic ad campaigns (PG and PMP) and non-guaranteed line items inclusive of setup, onboarding, trafficking, troubleshooting, and reporting within the ad servers and partner SSPs
Collaborate with Programmatic Sales team's initiatives by optimizing private marketplaces and working with partners to activate private deal spend
Act as point of contact for SSPs and DSPs focusing on launch, optimization, and troubleshooting for all programmatic deals
Monitor deal health and technology performance of private marketplaces, programmatic guaranteed deals, automated sales, and any tag-based implementations; conduct in-depth reviews to improve KPIs focused on revenue and profitability.
Manage all programmatic modifications within the SSPs and ad server, including changes to price floors, targeting yield changes, or any programmatic line items
Execute programmatic platform testing for new products and partners
Work closely with Yield Management team on inventory and reporting, and Ad Tech on performance
Aid in developing best practices for internal Programmatic processes
WHAT YOU WILL NEED
2+ years of experience in Digital Ad Tech, Ad Operations
Experience with the Freewheel MRM, GAM, or other video ad servers
Proven ability to work under tight deadlines while delivering quality results
Facile and comfortable with ad technology and working on related projects or issues that require troubleshooting
Excellent communication skills and ability to message information to different groups effectively, from developers to salespeople
ABOUT YOU
Proactive and solution-oriented nature. Self-starter attitude, entrepreneurial spirit, and quick learner
Analytical, detail-oriented, innovative individual committed to quality outputs
Collaborative thinker, team player, intuitive problem solver
Superior interpersonal and communication skills
NICE TO HAVE, BUT NOT A DEAL BREAKER
Bachelor's Degree
1+ years digital ad trafficking; Programmatic experience including familiarity with SSPs (Magnite, Xandr, Yahoo)
About Fox Corporation
ABOUT US
Fox Corporation
Under the FOX banner, we produce and distribute content through some of the world's leading and most valued brands, including: FOX News, FOX Sports, the Fox Network, and the FOX Television Stations. We empower a diverse range of creators to imagine and develop culturally significant content, while building an organization that thrives on creative ideas, operational expertise and strategic thinking.
Fox News Media
FOX News Media operates the FOX News Channel (FNC), FOX Business Network (FBN), FOX News Digital, FOX News Radio, FOX News Headlines 24/7, FOX News podcasts and the digital streaming subscription service FOX Nation. A top five-cable network, FNC has been the most watched television news channel for more than 17 consecutive years, while FBN has ranked as the number one business channel for the past two years. Owned by FOX Corporation, FOX News Media reaches 200 million people each month.
Fox Sports
FOX Sports is the umbrella entity representing FOX Corporation's wide array of multi-platform US-based sports assets. Built with brands capable of reaching more than 100 million viewers in a single weekend, FOX Sports includes the sports television arm of the FOX Network; FS1, FS2; FOX Soccer Plus; FOX Deportes, FOX College Sports and a majority stake in the Big Ten Network. FOX Sports includes ownership and interests in linear television networks, digital and mobile programming, broadband platforms, multiple web sites, joint-venture businesses and several licensing relationships.
Fox Entertainment
FOX Entertainment, a premier national television broadcaster, is renowned for its combination of appealing primetime entertainment and powerful sports programming. It delivers 15 hours of weekly primetime programming to 208 local market affiliates, reaching approximately 99.9% of all U.S. television households. Among 18- to 34-year-olds, FOX has ranked among the top two networks in primetime entertainment for the past 23 years.
Fox TV Stations
FOX Television Stations is one of the nation's largest owned-and-operated network broadcast groups, comprising 28 stations in 17 markets and covering over 37% of U.S. television homes. This includes seven duopolies in the top 10 markets: New York, Los Angeles, Chicago, Dallas, San Francisco, Washington, D.C. and Houston; as well as duopolies in Minneapolis, Phoenix, Orlando and Charlotte.
Featured Company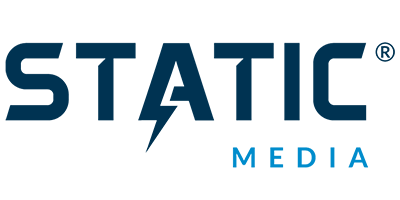 We give readers what they want, before they want it.
---