Assignment Editor
Fox Corporation, Orlando, Florida, USA
We produce and distribute content through some of the world's leading and most valued brands
---
OVERVIEW OF THE COMPANY
Fox TV StationsFox Television Stations is one of the nation's largest owned-and-operated network broadcast groups, comprising 29 stations in 18 markets and covering over 37% of U.S. television homes. This includes seven duopolies in the top 10 markets: New York, Los Angeles, Chicago, Dallas, San Francisco, Washington, D.C. and Houston; as well as duopolies in Minneapolis, Phoenix, Orlando and Seattle.
JOB DESCRIPTION
 The assignment desk is the HEART of the newsroom. The ideal assignment editor candidate is passionate about both breaking news and enterprise story generation. We're looking for someone with strong news judgment who will be an integral voice on our editorial team. Assignment editors must gather story information from various news sources and determine the newsworthiness. Decide what stories to cover and assign/dispatch crews by performing the following duties:
ESSENTIAL DUTIES AND RESPONSIBILITIES:
Assist field crews in story development/completion; this includes, but is not limited to, providing directions to a location, providing contact information for a story, providing background information on a story, making preliminary calls to set-up a story.

Listen to scanners and respond as required.

Work independently to research story information.

This can include but is not limited to, social media, web site searches, calling sources, FOX35 archives.

Organize and manage news crews. 

Assign and dispatch crews for news vehicles including ENG/SNG vehicles.

Assign live gear technology to crews as needed

Communicate story developments to producers, field crews, web team, and managers.

Call and arrange live shots and feeds with other FOX affiliates.  Ensure continuity in coverage.

Coordinate coverage of special events.

Write, edit and post stories on the station's website and social media platforms; on-air, on-line, in-mobile and social.

Develop and maintain professional relationships with sources.  This includes, but is not limited to Public Information Officers, corporate spokespersons, public relations personnel, viewers, and members of the public.

Create and maintain story files. Files should include contact information, background information, newspaper articles, official reports, phone numbers, and addresses.

Professionally, respectfully and courteously answer incoming calls as quickly as possible.  Must be able to communicate intelligibly, via telephone and e-mail, to news crews and callers. Respond to viewer questions and concerns.

Responsible for daily sorting and distribution of incoming department e-mail and voicemail.  Distribute information to the appropriate recipient.

Stay informed on current events, journalistic practices and changing industry trends.

Write coverage plans. Effectively communicate between shifts by writing detailed notes. Must be able to regularly and proficiently operate a personal computer, using a keyboard, and news related systems.

Attend and participate in department editorial meetings.  Provide suggestions for stories and participate in post-production critiques.

Adhere to all professional broadcast journalism standards in regard to legal and ethical issues
Other duties as assigned.
Reliable, punctual, flexible
Work varied hours, holidays, weekends and during severe weather situations as needed and/or scheduled.
JOB RELATED KNOWLEDGE, SKILLS AND ABILITIES:
Positive Attitude
Problem Solving and Decision Making
Commitment to Excellence
Take Initiative
Teamwork
Experience in News Television Station
Integrity
Excellent Communication Skills
Regularly stand; walk, sit, reach with hands and arms; and; talk or hear.  Occasionally required to climb or balance and stoop, kneel, crouch, or crawl.  Regularly lift and/or move up to 30 pounds.  Vision abilities include close vision, distance vision, color vision, and ability to adjust focus.  
REQUIREMENT: A minimum of 3 years television news assignment desk experience.  College or technical degree in in an applicable discipline such as broadcast journalism or communications.  Thorough working knowledge of newsroom computers, the Internet and computer-assisted reporting.  Excellent interpersonal, organizational and communication skills. Detail oriented.
We are an equal opportunity employer and all qualified applicants will receive consideration for employment without regard to race, color, religion, sex, national origin, gender identity, disability, protected veteran status, or any other characteristic protected by law. We will consider for employment qualified applicants with criminal histories consistent with applicable law.
At FOX, we foster a culture and environment where everyone feels welcome and can thrive. We are deeply committed to diversity, equity, and inclusion, including attracting, retaining, and promoting diverse talent across our company. We live in a diverse world, with different ideas and different perspectives that come together to spark new ideas and make great things happen. That means reflecting the diversity of the world around us is critical to our company's success. We ensure that our viewers, communities and employees feel heard, represented, and celebrated both on screen and off.

Click here to learn more about the diverse communities of people behind our brands. 
About Fox Corporation
ABOUT US
Fox Corporation
Under the FOX banner, we produce and distribute content through some of the world's leading and most valued brands, including: FOX News, FOX Sports, the Fox Network, and the FOX Television Stations. We empower a diverse range of creators to imagine and develop culturally significant content, while building an organization that thrives on creative ideas, operational expertise and strategic thinking.
Fox News Media
FOX News Media operates the FOX News Channel (FNC), FOX Business Network (FBN), FOX News Digital, FOX News Radio, FOX News Headlines 24/7, FOX News podcasts and the digital streaming subscription service FOX Nation. A top five-cable network, FNC has been the most watched television news channel for more than 17 consecutive years, while FBN has ranked as the number one business channel for the past two years. Owned by FOX Corporation, FOX News Media reaches 200 million people each month.
Fox Sports
FOX Sports is the umbrella entity representing FOX Corporation's wide array of multi-platform US-based sports assets. Built with brands capable of reaching more than 100 million viewers in a single weekend, FOX Sports includes the sports television arm of the FOX Network; FS1, FS2; FOX Soccer Plus; FOX Deportes, FOX College Sports and a majority stake in the Big Ten Network. FOX Sports includes ownership and interests in linear television networks, digital and mobile programming, broadband platforms, multiple web sites, joint-venture businesses and several licensing relationships.
Fox Entertainment
FOX Entertainment, a premier national television broadcaster, is renowned for its combination of appealing primetime entertainment and powerful sports programming. It delivers 15 hours of weekly primetime programming to 208 local market affiliates, reaching approximately 99.9% of all U.S. television households. Among 18- to 34-year-olds, FOX has ranked among the top two networks in primetime entertainment for the past 23 years.
Fox TV Stations
FOX Television Stations is one of the nation's largest owned-and-operated network broadcast groups, comprising 28 stations in 17 markets and covering over 37% of U.S. television homes. This includes seven duopolies in the top 10 markets: New York, Los Angeles, Chicago, Dallas, San Francisco, Washington, D.C. and Houston; as well as duopolies in Minneapolis, Phoenix, Orlando and Charlotte.
Featured Company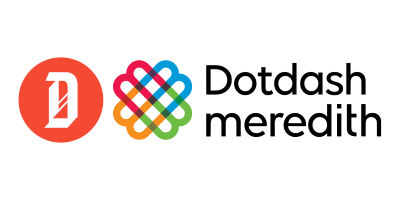 Dotdash brands help people find answers, solve problems, and get inspired.
---