Manager/Senior Manager, Publicity
HarperCollins Publishers, Hybrid NYC or Remote
Work at HarperCollins Publishers
Duration: Full-Time
---
The Morrow Group, a division of HarperCollins Publishers, is seeking a Manager or Senior Manager, Publicity. The Morrow Group is comprised of several imprints – flagship imprint William Morrow, as well as Dey Street Books, Mariner Books, Harvest, and Avon Books – and publishes a range of titles across most publishing categories, including mysteries, romance, literary fiction, cookbooks, politics, history, memoir and pop culture. The Manager/Senior Manager, Publicity will work on titles across all Morrow imprints.
Hybrid NYC or remote location status will be considered.
Responsibilities:
Independently handles all publicity activities on assigned campaigns to ensure success including: developing compelling and unique angles, writing dynamic pitch letters and press releases, coordinating galley and finished book mailings, booking top-tier national and local publicity, scheduling author events (traditional bookstore appearances and off-site events) and travel, organizing publicity updates for division and sales force, while staying in close communication with authors and agents throughout.
Develops talking points with authors and briefs them on interview preparation, accompanying them to interviews where appropriate.
Supports authors in developing off-the-book page essays, feature ideas and serial placement.
Liaises with key departments such as marketing, sales, and editorial to ensure a cohesive message is being made throughout marketing/publicity initiatives.
Fosters and maintains substantive relationships with key broadcast, print, and digital media contacts.
Participates in seasonal pitch meetings with key media contacts to strengthen relationships and seed early coverage.
Regularly presents at sales and marketing meetings.
Shares supervision of assistant.
Qualifications:
Minimum 5 years of hands-on book publicity experience, with an emphasis placed on booking top-tier media in both traditional and digital outlets and author tours
Experience working on fiction and nonfiction with a proven ability to generate creative angles and pitches
Demonstrated ability to work well under pressure, to meet tight deadlines and changing priorities (must be flexible and versatile), in a collaborative team environment
Extensive knowledge of the media and a familiarity with book reviewers, magazine editors, producers, and online editors
Ability to accompany authors to key media and events and attend in-person meetings in NYC as needed
Superb written and verbal communication skills
Excellent organization skills and attention to detail
A college degree or equivalent experience
HarperCollins Publishers is a company full of people who are passionate about books. When you apply for a position, we want to know why you want to work here, and why you are interested in the job. That's why cover letters are strongly preferred.
The salary range for the Manager position is $70,000-$80,000 and for the Senior Manager level it is 80,000-90,000. We recognize that attracting the best talent is key to our strategy and success as a company. As a result, we aim for flexibility in structuring competitive compensation offers to ensure we are able to attract the best candidates. The quoted salary range represents our good faith estimate as to what our ideal candidates are likely to expect, and we tailor our offers within the range based on the selected candidate's experience, industry knowledge, technical and communication skills, and other factors that may prove relevant during the interview process.
In addition to cash compensation, the company provides a comprehensive and highly competitive benefits package, with a variety of physical health, retirement and savings, caregiving, emotional wellbeing, transportation, and other benefits, including "elective" benefits employees may select to best fit the needs and personal situations of our diverse workforce.
HarperCollins Publishers is an equal opportunity employer.
Our recruitment team will review all applications submitted through www.harpercollins.com/careers. Only those selected for an interview will be contacted. This role will be taken down when we are no longer accepting new applicants.
To apply please submit resume and cover letter on our website:https://careers-harpercollins.icims.com/jobs/4439/manager-senior-manager%2c-publicity/job
About HarperCollins Publishers
HarperCollins Publishers is the second largest consumer book publisher in the world, with operations in 17 countries. With 200 years of history and more than 120 branded imprints around the world, HarperCollins publishes approximately 10,000 new books every year in 16 languages, and has a print and digital catalog of more than 200,000 titles. Writing across dozens of genres, HarperCollins authors include winners of the Nobel Prize, the Pulitzer Prize, the National Book Award, the Newbery and Caldecott Medals and the Man Booker Prize. HarperCollins, headquartered in New York, is a subsidiary of News Corp (Nasdaq: NWS, NWSA; ASX: NWS, NWSLV) and can be visited online at corporate.HC.com.
Featured Company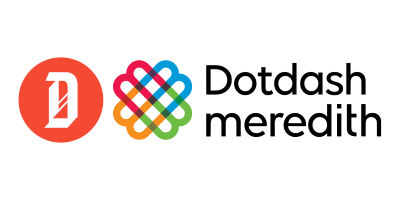 Dotdash brands help people find answers, solve problems, and get inspired.
---