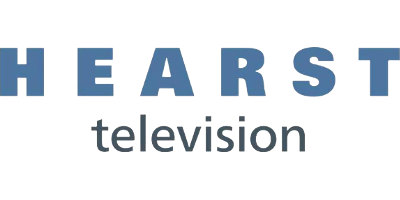 Meteorologist
Hearst Television, Sacramento, CA, United States
The story is yours!
Salary min: $120,000
Salary max: $170,000
Duration: Full-Time
---
KCRA 3, the news leader in Sacramento and a Hearst Television station, is looking for a dynamic and experienced meteorologist for our 4PM and 10PM newscasts. The successful candidate thoroughly understands the science and has mastered the art of making the forecast engaging and easy to follow for our audience. This meteorologist will work closely with our Chief Meteorologist and will be actively involved in the editorial process, setting the tone for coverage of weather events. We are looking for an accurate forecaster who provides the best early warning of active conditions, keeps our viewers safe during severe weather and stays cool under pressure. This meteorologist will be delivering life-saving information on-air as well as connecting with viewers through digital and social platforms. In-person attendance is required.
Job Responsibilities
Provide viewers with accurate, compelling, and understandable forecasts.
Create dynamic and innovative graphics to help tell the weather story with clarity.
Provide urgent weather information that helps the audience prepare for active and severe weather.
Get on first for severe weather, providing real-time storm tracks, analysis and other information to keep viewers safe.
Contribute to daily editorial meetings.
Go live in the field for active weather events.
Consistently contribute engaging content on all TV, digital and social platforms.
Operate with unwavering journalistic integrity and ethical standards.
Must be willing to work flexible hours as needed, especially for severe weather
Required Skills 
Dynamic, polished and authoritative presence with a conversational weather presentation for all platforms
In-depth knowledge of weather science and microclimate forecasting
Proven on-air experience in handling breaking weather coverage, including storms, tornadoes, blizzards, floods, hazardous winds, extreme heat and more.
Proficient in using the Weather Company's MAX system and other weather technology
Must be a team player who collaborates enthusiastically and proactively
Required Qualifications
5-10 years of forecasting experience
CBM, AMS and/or NWA seal
Bachelor's degree in meteorology or related field
Bilingual experience is a plus.
Hearst Television is a proud supporter of military veterans. DINFOS experience will be considered.
The estimated base salary range for this role is between $120,000 and $170,000. The actual base pay offered is dependent upon many factors, such as transferable skills, work experience, business needs, market demands and conditions, including geographic location where the work will be performed, and other factors permitted by law. The base pay range is subject to change and may be modified in the future.
About Hearst Television
Every career with Hearst Television is like a story. How it develops, where it takes you, the milestones you reach along the way – you've got a lot to look forward to as your unique career story unfolds.
Hearst Television, a subsidiary of Hearst, owns and operates local television and radio stations serving 26 media markets across 39 states reaching over 21 million U.S. television households. Through its partnership with nearly all of the major networks, Hearst Television distributes national content over nearly 70 video channels including programming from ABC, NBC, CBS, CW, MY Net, MeTV, This TV, Estrella and more.
Hearst Television is recognized as one of the industry's premier companies. It has been honored with numerous awards for distinguished journalism and industry innovation, including the Walter Cronkite Award for political journalism, the national Edward R. Murrow Award, the DuPont-Columbia Award and the George Foster Peabody Award.
Featured Company
We produce and distribute content through some of the world's leading and most valued brands
---