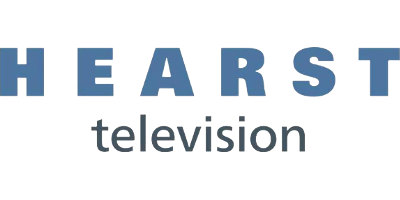 Chronicle Executive Producer
Hearst Television, Needham, MA USA
The story is yours!
Duration: Full-Time
---
WCVB Channel 5, Boston's News and Community leader and the Hearst-owned ABC affiliate, is looking for an Executive Producer for its nightly, live, half-hour news magazine program, Chronicle. In early 2022, the show will celebrate 40 years on the air as one of America's most celebrated and award-winning programs. Chronicle is the longest running, locally produced news magazine in the nation. Premiered in January 1982, Chronicle successfully competes in the Monday to Friday 7:30 to 8pm time period against nationally syndicated entries, producing superbly crafted, substantive programs at the highest levels of journalistic and production skill, while reflecting the extraordinary diversity of the small towns and large cities of its region.
Chronicle's founding mission was to cover in-depth a broad range of local stories not likely to be featured in the station's newscasts --- a mixture of investigative, enterprise, and feature material that would also showcase the best videography, writing and editing on Boston television. Chronicle has evolved over the decades to embrace a rich and diverse menu of stories on the lifestyle and culture of New England.
The Executive Producer is responsible for overseeing all aspects of Chronicle's daily content creation as well as managing the program's staff including producers, on-air personnel, photojournalists, and editors. The Executive Producer is also responsible for managing all multi-media content development, all production elements, and the program's operating budget. The applicant must be a driven and organized leader who is also an excellent storyteller with a proven track-record for writing and producing compelling, long form programming. The ideal candidate has a deep knowledge of all things New England including the region's history, politics, influencers, and culture. The applicant should be a motivational and collaborative leader with a vision for successful multi-platform content creation while incorporating the program's signature tone and style. Additionally, the Executive Producer is responsible for overseeing regulatory programming policies including content clearance rights (video, images, music, fair use policy, etc.), drone usage, closed captioning and program ratings rules, among others. And, the candidate should ideally have knowledge of ENPS, various Adobe software programs, social media platforms, and BitCentral's Oasis and Precis.
Job Responsibilities
Daily duties (some shared with managing editor)
Oversight of long-range program production, story development, and content creation.
Oversight of story assignment to producers.
Oversight of daily editorial content and show production
Oversight of content creation for Facebook, Twitter, Instagram, and any other social media platforms that emerge
Oversight of the preparation of a rundown and scripts
Creating nightly format in ENPS
Writing and overseeing the editing of nightly show open and bumps
Oversight of the use of all our graphics resources to enhance our presentation
Creating a daily piece for the afternoon Newscasts and a weekly segment for the Sunday morning show
Writing anchor script for Chronicle show
Overseeing the Chronicle podcast
Managing the Chronicle program budget
Coaching producers, reporters, and photojournalists
Communicating effectively with all station staff
Administrative duties include scheduling, performance reviews, training, and providing critical feedback
Writing weekly program descriptions to be distributed internally and externally
Booth producing a few evenings weekly
Experience Requirements
Minimum of five years of management experience with significant track record of producing compelling television.
Should have demonstrated experience in producing, writing, and ability to think visually.
Qualifications Requirements
Possess outstanding communication skills
Ability to multi-task and coordinate several responsibilities simultaneously.
Have knowledge of regulatory programming policies including content clearance rights (video, images, music, Fair Use policy, etc.), Drone usage, FCC Closed Captioning and Program Ratings rules, among others.
Have knowledge of ENPS, various Adobe software programs, social media platforms, and BitCentral's Oasis and Precis.
Education
College degree in broadcasting, communications, production, or related field preferred.
Military training and equivalent experience welcomed
Additional Requirements
As part of its continued efforts to maintain a safe workplace for employees, Hearst Television requires that all newly hired employees be fully vaccinated (as defined by the CDC) against the coronavirus by the first day of employment as a condition of employment, to the extent permitted by applicable law. HTV will consider requests for reasonable accommodations due to medical and/or religious reasons on an individual basis in accordance with applicable legal requirements.
About Hearst Television
Every career with Hearst Television is like a story. How it develops, where it takes you, the milestones you reach along the way – you've got a lot to look forward to as your unique career story unfolds.
Hearst Television, a subsidiary of Hearst, owns and operates local television and radio stations serving 26 media markets across 39 states reaching over 21 million U.S. television households. Through its partnership with nearly all of the major networks, Hearst Television distributes national content over nearly 70 video channels including programming from ABC, NBC, CBS, CW, MY Net, MeTV, This TV, Estrella and more.
Hearst Television is recognized as one of the industry's premier companies. It has been honored with numerous awards for distinguished journalism and industry innovation, including the Walter Cronkite Award for political journalism, the national Edward R. Murrow Award, the DuPont-Columbia Award and the George Foster Peabody Award.