Before you apply...
Signup for related jobs and career advice from Mediabistro, delivered right to your inbox. You can unsubscribe at any time.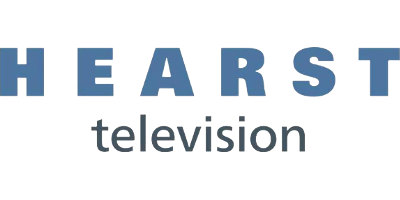 Camera and Audio Operator
Hearst Television, Louisville, KY USA
The story is yours!
Duration: Full-Time
---
WLKY-TV has an opening for a production Audio Operator. The audio operator is required to operate a large stereo audio console during fast paced live television programs, for the production of recorded studio programs, and for various commercial and promotional elements. This person will also be cross trained in other areas of operations including camera.
Job Responsibilities:
Operate audio console for live and recorded television programs.
Assist in production of commercial and promotional material.
In-person attendance is required
Experience Requirements:
Prior exposure to television station operations and newscast production a plus.
Qualifications Requirements:
Computer literacy is mandatory.
Attention to details is imperative.
Knowledge of television audio and video systems will be a plus.
Ability to learn specialized software applications
Aptitude for operating electronic equipment for broadcast and production requirements.
Mobility and the ability to lift fifty pounds.
Education:
College graduates with a communications degree preferred
Technical school or completion of college level technical courses is a plus
Equivalent military training from Defense Information School (DINFOS)
Hearst Television is a proud supporter of military veterans. Related military training and experience will be considered
Additional Requirements
As part of its continued efforts to maintain a safe workplace for employees, Hearst Television requires that all newly hired employees be fully vaccinated (as defined by the CDC) against the coronavirus by the first day of employment as a condition of employment, to the extent permitted by applicable law. HTV will consider requests for reasonable accommodations due to medical and/or religious reasons on an individual basis in accordance with applicable legal requirements.
About Hearst Television
Every career with Hearst Television is like a story. How it develops, where it takes you, the milestones you reach along the way – you've got a lot to look forward to as your unique career story unfolds.
Hearst Television, a subsidiary of Hearst, owns and operates local television and radio stations serving 26 media markets across 39 states reaching over 21 million U.S. television households. Through its partnership with nearly all of the major networks, Hearst Television distributes national content over nearly 70 video channels including programming from ABC, NBC, CBS, CW, MY Net, MeTV, This TV, Estrella and more.
Hearst Television is recognized as one of the industry's premier companies. It has been honored with numerous awards for distinguished journalism and industry innovation, including the Walter Cronkite Award for political journalism, the national Edward R. Murrow Award, the DuPont-Columbia Award and the George Foster Peabody Award.
Featured Company
We produce and distribute content through some of the world's leading and most valued brands
---