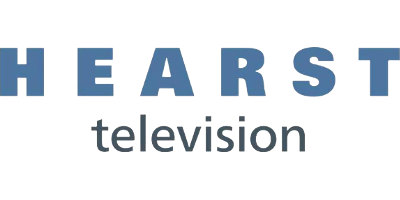 WLKY Commercial Production Supervisor
Hearst Television, Louisville, KY USA
The story is yours!
Duration: Full-Time
---
WLKY is seeking a highly motivated Commercial Production Supervisor. The qualified candidate is both creative and strategic—able to execute messaging that breaks apart from the pack, execute contemporary production techniques, while being able to effectively communicate with managers, teammates, sales associates, and clients.
We're looking for someone with the experience to help innovate for our local partners, execute hand-on commercial productions in our studio and on-location, write compelling copy treatments, work with a writer-producer to continue our market-leading execution, prioritize and schedule multiple projects, and communicate effectively in a diverse Creative Services department.
The Commercial Production Supervisor will be responsible for on-air, off-air, and digital promotion. Candidate will work closely with CSD, General Sales Manager, and Local Sales Manager in developing commercials and strategies for our clients and their platforms of influence.
This is an opportunity to work for Hearst Television Inc., one of the nation's leading multi-platform media companies in a competitive market where every impression on every platform matters. If you aspire to grow as a marketing executive by gaining experience in a fast-paced and competitive environment, apply today. Resume and video reel required.
Job Responsibilities:
Work closely with Creative Service Director implementing strategic based commercials.
Responsible for the execution of projects for on-air and digital.
Supervise creative team in concept and execution.
Produce projects of various lengths for different platforms.
Special projects, station events, PSA coordination & fulfillment.
Assist WLKY news and promotion projects as needed.
Produce, write, shoot, edit, light, and stage production shoots.
Manage production scheduling software.
Update monthly budget and revenue reports.
Attend outside community functions or meetings.
In-person attendance is required.
Experience Requirements:
A minimum of 5 years in hands-on promotion/marketing/production.
Executing compelling messaging across all media platforms.
Effective communication and excellent customer service.
Qualifications Requirements:
Must have a winning attitude and a commitment to excellence and quality promotion.
Must have proven skills of collaborating with clients, staff, and station personnel.
Must be highly creative, a compelling writer and be able to use research to meet project goals.
Non-linear editing and post-production required; efficient in Adobe Creative Suite or similar application.
Knowledge of various cameras, lenses, motion sliders, jib, gimbal, etc.
Able to creatively light talent, and sets.
Excellent verbal communication & strong writing skills.
Detailed oriented & organized.
Excellent communication & interpersonal skills.
Post-production skills are a must.
Valid driver's license (hire is contingent on good driving record).
Education:
College degree or training in production, media, arts or related fields preferred.
Hearst Television is a proud supporter of military veterans. Related military training and experience will be considered.
Additional Requirements
As part of its continued efforts to maintain a safe workplace for employees, Hearst Television requires that all newly hired employees be fully vaccinated (as defined by the CDC) against the coronavirus by the first day of employment as a condition of employment, to the extent permitted by applicable law. HTV will consider requests for reasonable accommodations due to medical and/or religious reasons on an individual basis in accordance with applicable legal requirements
About Hearst Television
Every career with Hearst Television is like a story. How it develops, where it takes you, the milestones you reach along the way – you've got a lot to look forward to as your unique career story unfolds.
Hearst Television, a subsidiary of Hearst, owns and operates local television and radio stations serving 26 media markets across 39 states reaching over 21 million U.S. television households. Through its partnership with nearly all of the major networks, Hearst Television distributes national content over nearly 70 video channels including programming from ABC, NBC, CBS, CW, MY Net, MeTV, This TV, Estrella and more.
Hearst Television is recognized as one of the industry's premier companies. It has been honored with numerous awards for distinguished journalism and industry innovation, including the Walter Cronkite Award for political journalism, the national Edward R. Murrow Award, the DuPont-Columbia Award and the George Foster Peabody Award.