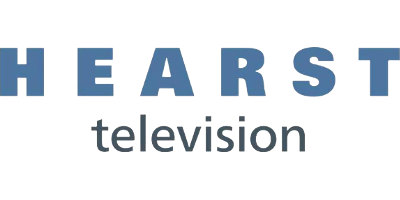 News Administrative Assistant
Hearst Television, Winter Park, FL USA
The story is yours!
Duration: Full-Time
---
WESH is seeking a News Administrative Assistant and Planner to support the News Director and other newsroom personnel in meeting the administrative needs of the News Department. This individual is a key member of the news team charged with ensuring the department operates smoothly from an administrative standpoint. This person will also serve as a liaison to other Station departments. The ideal candidate has a passion for Central Florida news and issues in our local communities because he or she will also assist the assignment desk in short term and long term planning. This person should have the ability to build a diverse and robust rolodex. The ideal candidate must possess excellent and positive communication skills and interact well with others. Trustworthiness is a key trait as this individual will be exposed to highly confidential information.
Job Responsibilities:
Take part in recruiting and onboarding new hires; provide training for new hires in various systems including ADP, Concur and When 2 Work
Enthusiastically communicate various station and companywide opportunities and initiatives
Liaison between News Department and all other WESH-TV departments
Assist newsroom supervisors with weekly ADP timecard approvals and submissions
Make travel arrangements and help news managers with expense reports
Oversee ordering and delivery of office supplies for News Department
Provide administrative support when needed to other departments and projects
Screen viewer emails, comment line and phone calls
Assist news crews and productions with research, as well as on location shoots, when needed
Assist news managers with logistics for big events – including specials, elections, hurricanes, and other projects
Fill-in Teleprompter duties when needed
Qualifications Requirements:
Maintain confidentiality in all aspects of the position
Be a strong team player, take initiative, and be an enthusiastic go-to person
Excellent communication and interpersonal skills
Must be detail-oriented, a quick learner, and self-starter
Must be organized and able to multitask
Maintain a professional and positive attitude
Support a culture of teamwork, collaboration and a growth mindset
Must be able to work inside the WESH newsroom
Experience Requirements:
1-2 years working in a fast-paced office environment
Proficient in MS Office; Excel, Word, PowerPoint
Familiarity with writing news copy, ENPS, Adobe Premiere and non-linear video editing a bonus
Education:
Minimum of a High School diploma
Hearst Television is a proud supporter of military veterans. Related military training and experience will be considered.
Additional Requirements
As part of its continued efforts to maintain a safe workplace for employees, Hearst Television requires that all newly hired employees be fully vaccinated (as defined by the CDC) against the coronavirus by the first day of employment as a condition of employment, to the extent permitted by applicable law. HTV will consider requests for reasonable accommodations due to medical and/or religious reasons on an individual basis in accordance with applicable legal requirements.
About Hearst Television
Every career with Hearst Television is like a story. How it develops, where it takes you, the milestones you reach along the way – you've got a lot to look forward to as your unique career story unfolds.
Hearst Television, a subsidiary of Hearst, owns and operates local television and radio stations serving 26 media markets across 39 states reaching over 21 million U.S. television households. Through its partnership with nearly all of the major networks, Hearst Television distributes national content over nearly 70 video channels including programming from ABC, NBC, CBS, CW, MY Net, MeTV, This TV, Estrella and more.
Hearst Television is recognized as one of the industry's premier companies. It has been honored with numerous awards for distinguished journalism and industry innovation, including the Walter Cronkite Award for political journalism, the national Edward R. Murrow Award, the DuPont-Columbia Award and the George Foster Peabody Award.
Featured Company
We produce and distribute content through some of the world's leading and most valued brands
---