Before you apply...
Signup for related jobs and career advice from Mediabistro, delivered right to your inbox. You can unsubscribe at any time.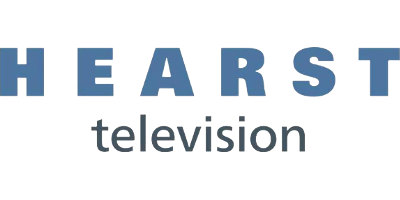 WLKY Broadcast Operations Technician
Hearst Television, Louisville, KY, United States
The story is yours!
Salary min: $39,000
Salary max: $58,000
Duration: Full-Time
---
WLKY has an opening for an experienced Broadcast Operations Technician. The Operations Technician maintains the technical integrity of the station's on-air News Cast and its equipment from acquisition to distribution. The Operations Technician will be responsible to communicate effectively with the News production team, as this is integral for a smooth outcome of newscasts. We are looking an operations type looking for their next opportunity. News Photographer and Master Control Operators would be an example. This position supports all station efforts in-house and on remote location.
Job Responsibilities:
Coordinate all ENG Microwave activity. Including Helicopter and Live truck reception. 
Work with all field units coordinating cellular TVU live shots.  
Work as needed with station engineering assisting with facilities projects and upkeep of the technical plant. 
Dress microphone's and IFB's for all on camera appearances
Basic multi-media computer skill and familiarity with current Internet technology 
Assist with remote productions at station-sponsored community events as assigned. 
Work as needed in control room in technical positions (including camera control shading, audio and TD)
Other duties as assigned by the Production Manager and Director of Engineering. 
In-person attendance is required
Experience Requirements:
Should have 1+ years of experience working as an operations technician at a commercial television station with extensive experience in operating a wide variety of broadcast equipment
Hearst Television is a proud supporter of military veterans. Related military training and experience will be considered.
Qualification Requirements:
Must have a solid background in operation of broadcast television systems and equipment
College Degree preferred but not required
Hearst Television is a proud supporter of military veterans. Related military training and experience will be considered.
Additional Requirements
As part of its continued efforts to maintain a safe workplace for employees, Hearst Television requires that all newly hired employees be fully vaccinated (as defined by the CDC) against the coronavirus by the first day of employment as a condition of employment, to the extent permitted by applicable law. 
About Hearst Television
Every career with Hearst Television is like a story. How it develops, where it takes you, the milestones you reach along the way – you've got a lot to look forward to as your unique career story unfolds.
Hearst Television, a subsidiary of Hearst, owns and operates local television and radio stations serving 26 media markets across 39 states reaching over 21 million U.S. television households. Through its partnership with nearly all of the major networks, Hearst Television distributes national content over nearly 70 video channels including programming from ABC, NBC, CBS, CW, MY Net, MeTV, This TV, Estrella and more.
Hearst Television is recognized as one of the industry's premier companies. It has been honored with numerous awards for distinguished journalism and industry innovation, including the Walter Cronkite Award for political journalism, the national Edward R. Murrow Award, the DuPont-Columbia Award and the George Foster Peabody Award.
Featured Company
We produce and distribute content through some of the world's leading and most valued brands
---