Before you apply...
Signup for related jobs and career advice from Mediabistro, delivered right to your inbox. You can unsubscribe at any time.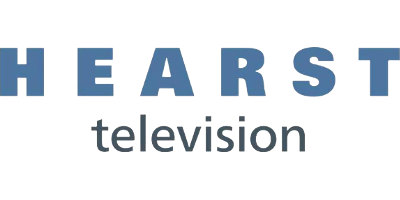 Digital Media Manager
Hearst Television, Pittsburgh, PA USA
The story is yours!
Duration: Full-Time
---
WTAE-TV/Pittsburgh's Action News 4, the Hearst Television station and ABC affiliate is looking for an experienced multi-platform journalist to execute our station's digital strategy and multimedia content initiatives for both current and future platforms. The Digital Media Manager is responsible for overall management and direction for all digital content efforts of our website and social media content efforts along with developing platforms. The Digital Media Manager helps craft and execute the strategy and tactics to achieve our journalistic, content and business goals. This is done under the direction of the News Director and by working closely with the digital content staff, fellow newsroom managers, and department heads, particularly promotion and sales. You will also be responsible for creating and organizing unique, interesting and dynamic content for all digital platforms. You will be responsible for working with our news crews, producers and assignment editors to assign and produce content every day. You will be responsible for relaying to producers the content that is available on our digital platforms. This person will also work with the sales department and creative services department. The ideal candidate will also have working knowledge of digital technology as well as strong writing and editorial skills.
Job Responsibilities:
Managing online content and operations. This includes selecting and writing material for all of our digital platforms.
Develops and guides execution of strategies to meet digital goals.
Creatively develops unique content, event coverage and project ideas for web, mobile and social media.
Brings consistent sense of urgency, immediacy and real-time strategies to digital news content and project development.
Works to develop content during breaking news.
Works closely with the digital editors, news crews and producers coordinating and producing content for digital platforms and television.
Leverages Next Generation newsgathering to provide ownership of content both daily, and during big or breaking news events.
Takes an active role in daily editorial meetings. The goal is to lay the groundwork for a consistent multi-platform workflow that ensures strong unique content.
Works closely with News Director to refine digital workflow.
Participates in news manager and weekly marketing meetings.
Serves as primary link between on-air and online news as a key member of the news management team.
Coordinates consistent training of web & news personnel to contribute to all digital platforms (field gathering and presentation); maximize best practices to involve the whole station as regular contributors.
Staff leader in leveraging social networks like Facebook, Twitter and Google+ to provide superior coverage and marketing of news. Works closely with marketing to prioritize the growth of customers on Facebook and email, and the interaction with them.
Key innovator of digital projects involving news, sales and creative services departments aimed at creating strong revenue-generating content and projects.
Works daily with creative services to identify opportunities to leverage marketing tactics that support the digital strategy. Engages in regular and weekly marketing discussions with CSD to push marketing opportunities cross-platform.
Interfaces with Executive Digital Media Managers (Editorial Operations, Product Innovation) and other HTV digital managers on small, medium and large scale news and content projects.
Directs staff on best practices to optimize content areas of home web and mobile platforms.
Identifies videos with viral potential for syndication partners like YouTube, Yahoo, AOL, MSN, etc.
Regularly communicates pertinent metrics (i.e. Google Analytics, comScore) concerning digital growth and trends to News Director, GM and necessary staff; special attention paid to hourly and daily tactics based off daily Google Analytics and Newsbeat.
Builds or is able to dimension the build of web initiatives; working knowledge of HTML needed.
Uses working knowledge of SEO and tactics to improve traffic generation from search.
In-person attendance is required.
Experience Requirements:
Must have at least three years of experience as an editor for a news website.
Qualifications Requirements:
Must have working knowledge of digital technology
Education:
College Degree in Journalism or related field
Military training from Defense Information School (DINFOS) with related experience will be considered
Hearst Television is a proud supporter of military veterans. Related military training and experience will be considered
Additional Requirements:
As part of its continued efforts to maintain a safe workplace for employees, Hearst Television requires that all newly hired employees be fully vaccinated (as defined by the CDC) against the coronavirus by the first day of employment as a condition of employment, to the extent permitted by applicable law.
About Hearst Television
Every career with Hearst Television is like a story. How it develops, where it takes you, the milestones you reach along the way – you've got a lot to look forward to as your unique career story unfolds.
Hearst Television, a subsidiary of Hearst, owns and operates local television and radio stations serving 26 media markets across 39 states reaching over 21 million U.S. television households. Through its partnership with nearly all of the major networks, Hearst Television distributes national content over nearly 70 video channels including programming from ABC, NBC, CBS, CW, MY Net, MeTV, This TV, Estrella and more.
Hearst Television is recognized as one of the industry's premier companies. It has been honored with numerous awards for distinguished journalism and industry innovation, including the Walter Cronkite Award for political journalism, the national Edward R. Murrow Award, the DuPont-Columbia Award and the George Foster Peabody Award.