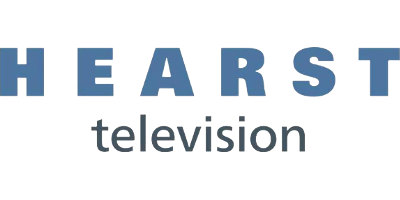 Executive Assistant
Hearst Television, Omaha, NE USA
The story is yours!
Duration: Full-Time
---
This position provides critical support to the President/General Manager of KETV and Business Manager. He or she will also assist additional Senior Management in a staff capacity, by performing confidential assignments, coordinating daily operations of the department, and handling administrative duties. Serves as the bridge of communication between the President's Office and internal departments and the community. Demonstrating leadership to maintain credibility, trust, and support with senior management and staff. This position will also share duties at the front reception desk, As the receptionists they will serve visitors and employees, by greeting, welcoming, and directing them appropriately; notifying company personnel of visitor arrivals; maintaining security, clerical duties and operating the Cisco telecommunications switchboard. This individual will provide support by performing various tasks that contribute to the daily operations of the department and help inform management of security related items.
RESPONSIBILITIES
Job Responsibilities:
Serves as liaison in establishing and maintaining working relationships both internally and externally, including industry related boards and professional organizations; exercises confidentiality, resourcefulness, and creativity in responding to internal and external inquiries.
Answers incoming calls; takes messages as needed; refers callers to other internal departments if appropriate. Addresses viewer concerns and problem-solves when needed.
Handles administrative and business office correspondence; routes items to other appropriate persons as needed; independently responds to correspondence as appropriate.
Assists in the processing of daily deposits, AP invoices and sorting daily mail. Learn various systems to pull daily, weekly, and monthly reports. Depending on the data collected more specific and specialized reports may need to be pulled as well.
Maintains current list of contacts. Maintains current and historical confidential business files (hardcopy and electronic).
Works with others on the FCC Public File and necessary reports.
Makes travel and accommodation arrangements; prepares expense reports for reimbursement.
Serves as back up support for all other assistants and receptionist.
Completes projects and a variety of special assignments by establishing objectives; determining priorities, managing time, gaining cooperation of others, monitoring progress; problem-solving, making adjustments to plans
Coordinates all station meetings for equipment needs, staff notification and set up.
Completes other duties as assigned for the President/General Manager and Business Manager.
QUALIFICATIONS
Qualifications Requirements:
Possess excellent interpersonal and communications skills;
Demonstrate accuracy and attention to detail, which are critical competencies;
Have organizational aptitude and expertise coupled with dedication;
Possess strong grammar and writing skills;
Work effectively and confidentially with a variety of people in a diverse workforce;
Be adaptable to changing work requirements;
Be able to multi-task;
Possess a high degree of professional integrity;
Demonstrate a strong client service orientation;
Prioritize conflicting needs, handle matters expeditiously, proactively, and follow-through on projects to successful completion, often with tight deadline;
Be proficient with software applications such as Outlook, Word, Excel, and PowerPoint;
Be eager to learn the broadcasting industry and prepare reports and evaluate data;
Experience Requirements:
Three years' experience providing support to c-level executive or senior officer or equivalent combination of related education including military experience.
Demonstrated ability to professionally handle confidential and sensitive issues; proficient administrative skills to supporting executive level management.
Additional Requirements
As part of its continued efforts to maintain a safe workplace for employees, Hearst Television requires that all newly hired employees be fully vaccinated (as defined by the CDC) against the coronavirus by the first day of employment as a condition of employment, to the extent permitted by applicable law. HTV will consider requests for reasonable accommodations due to medical and/or religious reasons on an individual basis in accordance with applicable legal requirements.
About Hearst Television
Every career with Hearst Television is like a story. How it develops, where it takes you, the milestones you reach along the way – you've got a lot to look forward to as your unique career story unfolds.
Hearst Television, a subsidiary of Hearst, owns and operates local television and radio stations serving 26 media markets across 39 states reaching over 21 million U.S. television households. Through its partnership with nearly all of the major networks, Hearst Television distributes national content over nearly 70 video channels including programming from ABC, NBC, CBS, CW, MY Net, MeTV, This TV, Estrella and more.
Hearst Television is recognized as one of the industry's premier companies. It has been honored with numerous awards for distinguished journalism and industry innovation, including the Walter Cronkite Award for political journalism, the national Edward R. Murrow Award, the DuPont-Columbia Award and the George Foster Peabody Award.
Featured Company

Home of the world's best books.
---