Before you apply...
Signup for related jobs and career advice from Mediabistro, delivered right to your inbox. You can unsubscribe at any time.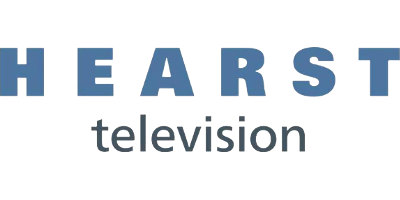 Social Media Research Coordinator
Hearst Television, Orlando, FL USA
The story is yours!
Duration: Full-Time
---
Hearst Television seeks an enthusiastic Social Media Research Coordinator for Local Content to join the Very Local team. The position requires a strong sense of creativity and a high level of responsibility and organization.
With broadcast stations in 26 US markets, Hearst Television reaches a fifth of US households; this role will support a team responsible for marketing to that footprint and beyond.
The Social Media Research Coordinator for Local Content reports to the City Content Lead for Very Local.
We are looking for a Social Media Research Coordinator for Local Content who can help us create content that connects readers to their communities (and to our local shows). This position will research social content around Very Local cities. The Web & Social Media Team is constantly experimenting and innovating on new ways to share and engage audiences with our video and website content. We value creativity, testing and analytics to refine our approach.
We are building a digital magazine-style site and are looking for someone who wants to create fun and useful stories for local audiences. The Social Media Research Coordinator for Local Content will help us uncover influencers and story ideas. The coordinator will also research other online communities where we can share our stories (hashtags, subreddits, Facebook groups and more). Additionally, this position will be responsible for monitoring our social accounts and responding to questions and comments.
The right candidate will have a passion for great storytelling and a love of using digital content to share those stories. We are looking for someone who embraces data and reviews engagement metrics daily. Flexibility and the ability to pivot quickly are important for this role. We work closely with marketing, video production and product development; the ability to work with teams with uniquely different objectives and project management skills is a must.
We are a team of people passionate about telling local stories. We are looking for team members who have an interest in local stories and are excited about creating content that connects people to places.
What you will do:
Assists the City Content Lead with research and publication of local content for the website and social media.
Review our shows and track social media for all hosts, businesses and influencers who appear in each show.
Research and brainstorm ideas for new local stories. (We want to write about the stories that aren't being told.)
Reach out to influencers with who we can collaborate with on our stories.
Help write social media copy to promote local stories across Facebook, Instagram and Twitter.
Help to optimize social posts using best practices for copy, captions and hashtags.
Publish stories in our content management system. Attention to detail around punctuation and our style guide is key.
Support our team in publishing website articles and social media posts.
Preferred Experience:
A minimum of 3+ years of experience writing and producing digital content for websites and social media.
Experience in content marketing.
Experience in research and creating an organized report.
Experience working with a content management system. Previous WordPress experience is a plus.
Additional Requirements
As part of its continued efforts to maintain a safe workplace for employees, Hearst Television requires that all newly hired employees be fully vaccinated (as defined by the CDC) against the coronavirus by the first day of employment as a condition of employment, to the extent permitted by applicable law. HTV will consider requests for reasonable accommodations due to medical and/or religious reasons on an individual basis in accordance with applicable legal requirements.
About Hearst Television
Every career with Hearst Television is like a story. How it develops, where it takes you, the milestones you reach along the way – you've got a lot to look forward to as your unique career story unfolds.
Hearst Television, a subsidiary of Hearst, owns and operates local television and radio stations serving 26 media markets across 39 states reaching over 21 million U.S. television households. Through its partnership with nearly all of the major networks, Hearst Television distributes national content over nearly 70 video channels including programming from ABC, NBC, CBS, CW, MY Net, MeTV, This TV, Estrella and more.
Hearst Television is recognized as one of the industry's premier companies. It has been honored with numerous awards for distinguished journalism and industry innovation, including the Walter Cronkite Award for political journalism, the national Edward R. Murrow Award, the DuPont-Columbia Award and the George Foster Peabody Award.
Featured Company
We produce and distribute content through some of the world's leading and most valued brands
---