Before you apply...
Signup for related jobs and career advice from Mediabistro, delivered right to your inbox. You can unsubscribe at any time.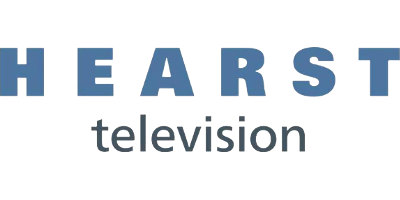 Sunrise Anchor
Hearst Television, Salinas, CA USA
The story is yours!
Duration: Full-Time
---
KSBW 8 (NBC) / Central Coast ABC / Estrella TV Costa Central, part of Hearst Television, is looking for a high-energy anchor with a passion for journalism who knows how to tell visual stories on air and digital platforms. In addition to the credibility and personality to connect with viewers; we're looking for an anchor who isn't afraid to head out into the field and break the big stories. Our next anchor will tell compelling stories, execute energetic live shots, and contribute to special projects. Our anchors are newsroom leaders who help mentor and grow producers and reporters. Our anchors write and edit scripts with conversational communication in mind. We are looking for a versatile, enterprising self-starter who is fast, efficient, works well under tight deadlines, can develop sources, and has excellent live anchoring skills.
Job Responsibilities:
Anchor newscasts
Have an active presence on social media that engages the audience in a conversation
Delivers scripted and ad lib material with professionalism, personality, and purpose
Works with and guides reporters and producers in newscast production
An ability to summarize information into easy-to-understand components
Unwavering journalistic integrity and ethical standards
Appears on behalf of the station at public events
In-person attendance is required
Experience Requirements:
Past anchor experience (2-5 years) required
Demonstrated ability to enterprise and uncover
Your demo reel should be indicative of your everyday work
Qualifications Requirements:
Proven Anchor with ability to connect with viewers
Ability to work varied shifts, including overnights and weekends
Can deal with the stresses and pressures of time-sensitive newscast production
Demonstrated ability with digital media and social media
Bilingual a Plus
Education:
Bachelor's degree preferred or equivalent proven work experience
Hearst Television is a proud supporter of military veterans. Related military training and experience will be considered.
Additional Requirements
As part of its continued efforts to maintain a safe workplace for employees, Hearst Television requires that all newly hired employees be fully vaccinated (as defined by the CDC) against the coronavirus by the first day of employment as a condition of employment, to the extent permitted by applicable law. HTV will consider requests for reasonable accommodations due to medical and/or religious reasons on an individual basis in accordance with applicable legal requirements.
About Hearst Television
Every career with Hearst Television is like a story. How it develops, where it takes you, the milestones you reach along the way – you've got a lot to look forward to as your unique career story unfolds.
Hearst Television, a subsidiary of Hearst, owns and operates local television and radio stations serving 26 media markets across 39 states reaching over 21 million U.S. television households. Through its partnership with nearly all of the major networks, Hearst Television distributes national content over nearly 70 video channels including programming from ABC, NBC, CBS, CW, MY Net, MeTV, This TV, Estrella and more.
Hearst Television is recognized as one of the industry's premier companies. It has been honored with numerous awards for distinguished journalism and industry innovation, including the Walter Cronkite Award for political journalism, the national Edward R. Murrow Award, the DuPont-Columbia Award and the George Foster Peabody Award.