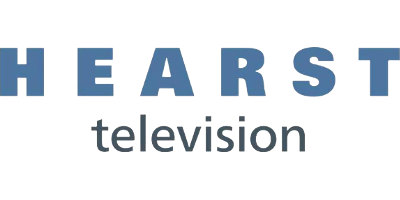 IT Support Specialist
Hearst Television, Birmingham, AL USA
The story is yours!
Duration: Full-Time
---
WVTM TV is looking for an IT Specialist to join our station. This position is responsible for overseeing the IT operations at our station and website. The IT Specialist will perform day-to-day maintenance and carry out upkeep of computers and network infrastructure and printers and provide user support.
Job Responsibilities:
Oversee station IT operations under the direction of the Assistant Chief Engineer and Director of Engineering.
Maintain LAN/IT infrastructure, installation and support of network hardware & software
Consult with end users and install desktop, laptop and workstation computers based on company direction
Provide technical guidance and support to end users
Ability to work as a part of a large collaborative group
Consult with end users to determine and troubleshoot hardware, software and system problems
Advise on and perform upgrades, after consultation, tailored to the end user's specific needs
Analyze and implement corporate data back-up, disaster recovery and security procedures
Control and coordinate hardware and software inventory
Design and integrate complex systems
Occasional travel to two news bureau locations
In-person attendance is required
Experience:
Some IT work experience and the desire to succeed
Two years in LAN & WAN systems administration
Experience in the television broadcast setting is preferred
Hearst Television is a proud supporter of military veterans. Related military training and experience will be considered
Qualifications:
Current knowledge of Microsoft Windows desktop and server operating systems
Network and stand-alone printers and digital copiers
Mobile device support & connectivity
Enterprise and web-based applications
VPN, Cisco equipment, TCP/IP and subnets, NAS, LAN Management
Possess the positive attitude of a collaborative team player
Ability to work under pressure in a fast-paced environment with constant deadlines
Demonstrate professional interpersonal and communication skills
Education:
BS or BA in Computer Science, Information Science or Information Technology or an equivalent combination of training and real world work experience.
Microsoft, Cisco, VMWare, or other certifications are preferred
Hearst Television is a proud supporter of military veterans. Related military training and experience will be considered
Additional Requirements
As part of its continued efforts to maintain a safe workplace for employees, Hearst Television requires that all newly hired employees be fully vaccinated (as defined by the CDC) against the coronavirus by the first day of employment as a condition of employment, to the extent permitted by applicable law. HTV will consider requests for reasonable accommodations due to medical and/or religious reasons on an individual basis in accordance with applicable legal requirements.
About Hearst Television
Every career with Hearst Television is like a story. How it develops, where it takes you, the milestones you reach along the way – you've got a lot to look forward to as your unique career story unfolds.
Hearst Television, a subsidiary of Hearst, owns and operates local television and radio stations serving 26 media markets across 39 states reaching over 21 million U.S. television households. Through its partnership with nearly all of the major networks, Hearst Television distributes national content over nearly 70 video channels including programming from ABC, NBC, CBS, CW, MY Net, MeTV, This TV, Estrella and more.
Hearst Television is recognized as one of the industry's premier companies. It has been honored with numerous awards for distinguished journalism and industry innovation, including the Walter Cronkite Award for political journalism, the national Edward R. Murrow Award, the DuPont-Columbia Award and the George Foster Peabody Award.
Featured Company
We produce and distribute content through some of the world's leading and most valued brands
---