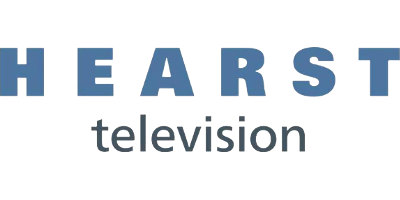 Assistant Chief Engineer
Hearst Television, Des Moines, IA USA
The story is yours!
Duration: Full-Time
---
KCCI-TV, the CBS affiliate in Des Moines, Iowa, is searching for an effective manager and passionate leader for the position of Assistant Chief Engineer. A strong IT background and understanding is required, including a detailed knowledge of the latest IT-based broadcast television systems.
We are Hearst Television. The station group works collectively with all broadcast units, coast to coast. This is your opportunity for clear-minded growth.
The ideal candidate will demonstrate the ability to manage, document, and execute assignments within a demanding and constantly changing live broadcast environment. The individual will be directly responsible for supervision of the installation, operation, and maintenance of all studio and field equipment.
The position will also provide oversight of facility integrity and infrastructure, serve as the point person for logistics planning of special events and projects, and will be a partner with the Director of Engineering and be mentored in leadership, problem resolution, management of large-scale projects and their associated operating and capital budgets.
As a Hearst Television station, KCCI-TV is a proven leader in local news and on the national stage. KCCI has a rich history of public service to our community. We seek an individual to join a management team committed to excellence.
Job Responsibilities:
Directly manage and oversee broadcast operations engineers and maintenance technicians, which include Master Control Operators, and other technical staff.
Deploy and train personnel in new and existing equipment/technology/procedures including the station's broadcast automation system, live newscast production, and digital workflows.
Effectively manage and motivate the department personnel to attain maximum focus to ensure smooth and efficient operations to produce the highest level of quality to the viewer.
Exhibit a good working knowledge of television maintenance and IT systems, as well as FCC requirements and licensing.
Implementation and support of IT infrastructure, IP-based production workflows, and cybersecurity efforts.
Manage implementation of large, detailed capital projects.
Document and maintain engineering and operational policies and procedures.
Ability to adapt to multiple priorities and follow through until successful resolution.
Requires excellent judgment and ability to effectively handle complex issues under pressure or during emergency situations.
Other duties as assigned.
In-person attendance is required.
Required Experience:
5 years in television broadcast operations and maintenance, or military equivalent.
3 years of supervisory experience preferred.
File-based newsroom workflows and non-linear editing.
Technical configuration experience with production automation, switchers, and video systems.
Broadcast Television Transmitters and RF experience preferred.
Other relevant educational experience.
Qualifications Requirements:
Computer literacy is preferred.
Attention to detail is imperative.
Experience with production automation, video switchers and video systems.
Works and communicates with internal and external customers to meet their needs in a polite, courteous, and cooperative manner. Committed to quality service.
Displays a high level of initiative, effort, and commitment towards completing assignments efficiently. Works with minimal supervision. Demonstrates responsible behavior and attention to detail.
Experience working in a union environment.
SBE certification a plus
Lifting 50 pounds, climbing ladders and other physical activity associated with equipment installation.
Must have a current driver's license.
Education:
Hearst Television is a proud supporter of military veterans. Related military training and experience will be considered.
Additional Requirements
As part of its continued efforts to maintain a safe workplace for employees, Hearst Television requires that all newly hired employees be fully vaccinated (as defined by the CDC) against the coronavirus by the first day of employment as a condition of employment, to the extent permitted by applicable law. HTV will consider requests for reasonable accommodations due to medical and/or religious reasons on an individual basis in accordance with applicable legal requirements.
About Hearst Television
Every career with Hearst Television is like a story. How it develops, where it takes you, the milestones you reach along the way – you've got a lot to look forward to as your unique career story unfolds.
Hearst Television, a subsidiary of Hearst, owns and operates local television and radio stations serving 26 media markets across 39 states reaching over 21 million U.S. television households. Through its partnership with nearly all of the major networks, Hearst Television distributes national content over nearly 70 video channels including programming from ABC, NBC, CBS, CW, MY Net, MeTV, This TV, Estrella and more.
Hearst Television is recognized as one of the industry's premier companies. It has been honored with numerous awards for distinguished journalism and industry innovation, including the Walter Cronkite Award for political journalism, the national Edward R. Murrow Award, the DuPont-Columbia Award and the George Foster Peabody Award.