Before you apply...
Signup for related jobs and career advice from Mediabistro, delivered right to your inbox. You can unsubscribe at any time.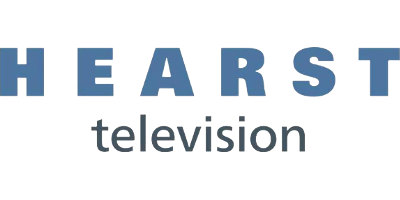 General Sales Manager
Hearst Television, Tampa, FL USA
The story is yours!
Duration: Full-Time
---
WMOR is looking for an experienced General Sales Manager with an exceptional record of success. The ideal candidate must possess strong leadership, motivational and sales skills along with a proven track record of 5+ years GSM or LSM or equivalent experience. You must have skills in budgeting, forecasting, managing inventory, recruiting talented sales people and generating revenue.
As a General Sales Manager, it is the expectation that you will work primarily at the station as well as away from the station, meeting with clients and attending sales calls. You will have capabilities for zoom/video conference meetings as needed.
Job Responsibilities:
Manage and guide an experienced sales team to achieve station goals on all platforms. 
Develop, implement, and communicate sales strategies and action plans.
Manage stations inventory and rates.
Meet with clients and advertisers to maintain high visibility in the community.
Create and manage non-traditional revenue and new business projects.
Interface with station's national rep firm to set goals and objectives.
Work with the promotion department to create sales opportunities
Work with General Manager and other department managers to accomplish station objectives.
Experience Requirements:
Five years broadcast sales management experience preferred
Must have a proven track record of success in transactional, new business, digital and multi-platforms sales
Past experience with managing an independent or non-traditional television station a plus
Qualifications Requirements:
Candidates must possess strong leadership, motivational and sales skills with a proven track record of success.
Must have the ability to price, forecast, and budget and execute a clear plan and vision.
Creative selling abilities a must! 
Proficiency in Microsoft Office and Excel
Education:
College degree preferred.
Hearst Television is a proud supporter of military veterans. Related military training and experience will be considered.
Additional Requirements
As part of its continued efforts to maintain a safe workplace for employees, Hearst Television requires that all newly hired employees be fully vaccinated (as defined by the CDC) against the coronavirus by the first day of employment as a condition of employment, to the extent permitted by applicable law. HTV will consider requests for reasonable accommodations due to medical and/or religious reasons on an individual basis in accordance with applicable legal requirements.
About Hearst Television
Every career with Hearst Television is like a story. How it develops, where it takes you, the milestones you reach along the way – you've got a lot to look forward to as your unique career story unfolds.
Hearst Television, a subsidiary of Hearst, owns and operates local television and radio stations serving 26 media markets across 39 states reaching over 21 million U.S. television households. Through its partnership with nearly all of the major networks, Hearst Television distributes national content over nearly 70 video channels including programming from ABC, NBC, CBS, CW, MY Net, MeTV, This TV, Estrella and more.
Hearst Television is recognized as one of the industry's premier companies. It has been honored with numerous awards for distinguished journalism and industry innovation, including the Walter Cronkite Award for political journalism, the national Edward R. Murrow Award, the DuPont-Columbia Award and the George Foster Peabody Award.
Featured Company
We produce and distribute content through some of the world's leading and most valued brands
---