Before you apply...
Signup for related jobs and career advice from Mediabistro, delivered right to your inbox. You can unsubscribe at any time.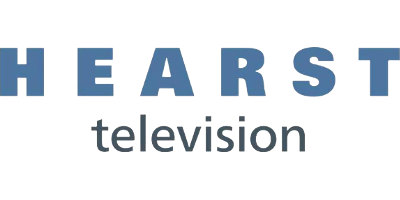 Sales Director
Hearst Television, Charlotte, NC USA
The story is yours!
Duration: Full-Time
---
Hearst Media Production Group is seeking a Sales Director (Business Partnerships and Development Executive) specializing in content and media partnerships with Foundations and Non-Profits. This individual must establish and maintain senior-level relationships, develop, and pitch unique multi-platform programs, and negotiate long-term partnership agreements. The ideal candidate can leverage successful relationships with Executives and Board members at non-profits and foundations and has experience negotiating media and sponsorship contracts, as well as a passion for creating original, mission-driven programming across linear, streaming, and digital channels. The position includes a base salary and commission structure.
This position reports to the Senior Vice President, Managing Director of Sales.
This position is located in Charlotte, NC. However, flexibility to discuss a Hearst Television office location is available.
Duties & Responsibilities
Proactively identify, research, and develop new opportunities for our family-friendly programming blocks on ABC, CBS, NBC, The CW, Telemundo, and other media and digital / social outlets
Support creation and present strategic, cross-media concepts to multiple stakeholder groups that meet our client's business objectives
Navigate complex client organizational environments to close long term sponsorships and content production partnerships, including contract negotiation and renewal efforts
Collaborate with the production team and key internal stakeholders to successfully transition closed deals to activation by working with the Client Partnerships team to prepare for both internal and external kick-off meetings
Experience
10 + years of relevant business development experience
Media company, agency, or non-profit media group preferred
Education
Bachelor's degree in business or related field preferred
Military training from Defense Information School (DINFOS) with related experience will be considered
Qualifications
Possess a robust network of contacts with prospective non-profits and foundations of varying sizes, and the drive to develop new relationships
Strong business development skills including presentation development, proposal writing, and experience presenting in Board rooms
Extensive experience in structuring and negotiating media or sponsorship contractual arrangements, focused on content production, licensing, and distribution
Must be conversant with prevailing legal structures and provisions found in media contracts and skilled at working with attorneys to shepherd agreements through legal review
Ability to succeed in a cross-functional, fast-paced working environment using clear and effective written and verbal communication
Fluency with marketing and audience data as measured across different media including linear, streaming, and social media platforms
Familiarity with project finance, including navigating detailed internal and client-facing budgets
Proficient in Salesforce
Additional Requirements
As part of its continued efforts to maintain a safe workplace for employees, Hearst Media Production Group requires that all newly hired employees be fully vaccinated (as defined by the CDC) against the coronavirus by the first day of employment as a condition of employment, to the extent permitted by applicable law. Hearst Media Production Group will consider requests for reasonable accommodations in accordance with applicable legal requirements.
About Hearst Media Production Group
Hearst Media Production Group(HMPG), a business unit of Hearst Television, is an independent producer and distributor of original programming for TV stations, broadcast and cable networks and streaming services. HMPG produces hundreds of hours of programming annually across linear, streaming, digital and social media platforms for domestic and international distribution in nearly 100 countries. Its popular shows include "Matter of Fact with Soledad O'Brien," America's #1 syndicated political program; the Emmy Award-winning educational/informational (E/I) programming blocks airing weekends nationwide including "Weekend Adventure," on ABC stations; "CBS Dream Team," on the CBS Network; "The More You Know," on the NBC Network; "One Magnificent Morning," on The CW Network; "Mi Telemundo" on the Telemundo Network and "Go Time!" on independent stations. HMPG also distributes a diverse slate of other programming and content including "Law&Crime Daily," "Prime Crime," "Consumer Reports TV," and the company's dedicated FAST channels "Xplore" and "The Jack Hanna Channel," available on some of the most popular smart TVs and streaming platforms.
About Hearst Television
Every career with Hearst Television is like a story. How it develops, where it takes you, the milestones you reach along the way – you've got a lot to look forward to as your unique career story unfolds.
Hearst Television, a subsidiary of Hearst, owns and operates local television and radio stations serving 26 media markets across 39 states reaching over 21 million U.S. television households. Through its partnership with nearly all of the major networks, Hearst Television distributes national content over nearly 70 video channels including programming from ABC, NBC, CBS, CW, MY Net, MeTV, This TV, Estrella and more.
Hearst Television is recognized as one of the industry's premier companies. It has been honored with numerous awards for distinguished journalism and industry innovation, including the Walter Cronkite Award for political journalism, the national Edward R. Murrow Award, the DuPont-Columbia Award and the George Foster Peabody Award.