Before you apply...
Signup for related jobs and career advice from Mediabistro, delivered right to your inbox. You can unsubscribe at any time.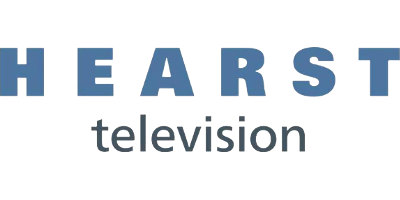 Associate, Global Licensing & Distribution
Hearst Television, Charlotte, NC USA
The story is yours!
Duration: Full-Time
---
Hearst Media Production Group is seeking a highly motivated, detailed oriented, creative problem solver to join our growing company in the national broadcast television and digital content space. This role will support our dynamic distribution team in the exciting industry of domestic and international media entertainment. This is an excellent opportunity to apply programming, marketing and research skills into one of the fastest growing, new media platforms of FAST Channels. The Global L&D Associate should have athorough understanding of content distribution and marketing.
This position reports to Senior Vice President, Global Licensing & Distribution.
This position is based in our new state-of-the-art Hearst offices in Charlotte, NC.
Duties & Responsibilities
Coordinate and execute asset delivery to content distribution partners
Assist with ideation and execution of marketing campaigns with channel partners
Capture, analyze, and report viewership data
Follow and report on industry trends
Create monthly programming schedules for syndicated FAST (linear AVOD) channels
Maintain FAST programming chart and track new channel launches
Prepare reports on channel performance for review
Assist SVP by preparing avails for clients
Responsible for tracking avails from request to live status
Follow up with platforms to log accurate live dates for content
Update sales team on the status of key titles
Experience
1+ years of experience in media/and entertainment industry a plus
Qualifications
Possess a genuine curiosity and desire to work in the content industry
Basic Post Production knowledge a plus
Knowledgeable in Adobe Creative Suite, specifically Photoshop
Proven administrative experience
Highly proficient in MS Office
Basic data analysis experience a plus
Ability to manage multiple responsibilities simultaneously
Excellent interpersonal skills and ability to work with a team, as well independently
Attention to detail and problem-solving skills – must be meticulous and well organized
Excellent written and verbal communication skills
A self-starter, driven, efficient, curious, and resourceful
Education
HMPG is a proud supporter of military veterans. Related military training and experience will be considered.
Additional Requirements
As part of its continued efforts to maintain a safe workplace for employees, Hearst Media Production Group requires that all newly hired employees be fully vaccinated (as defined by the CDC) against the coronavirus by the first day of employment as a condition of employment, to the extent permitted by applicable law. Hearst Media Production Group will consider requests for reasonable accommodations due to medical and/or religious reasons on an individual basis in accordance with applicable legal requirements.
About Hearst Media Production Group
Hearst Media Production Group(HMPG), a business unit of Hearst Television, is an independent producer and distributor of original programming for TV stations, broadcast and cable networks and streaming services. HMPG produces hundreds of hours of programming annually across linear, streaming, digital and social media platforms for domestic and international distribution in nearly 100 countries. Its popular shows include "Matter of Fact with Soledad O'Brien," America's #1 syndicated political program; the Emmy Award-winning educational/informational (E/I) programming blocks airing weekends nationwide including "Weekend Adventure," on ABC stations; "CBS Dream Team," on the CBS Network; "The More You Know," on the NBC Network; "One Magnificent Morning," on The CW Network; "Mi Telemundo" on the Telemundo Network and "Go Time!" on independent stations. HMPG also distributes a diverse slate of other programming and content including "Law&Crime Daily," "Prime Crime," "Consumer Reports TV," and the company's dedicated FAST channels "Xplore" and "The Jack Hanna Channel," available on some of the most popular smart TVs and streaming platforms.
About Hearst Television
Every career with Hearst Television is like a story. How it develops, where it takes you, the milestones you reach along the way – you've got a lot to look forward to as your unique career story unfolds.
Hearst Television, a subsidiary of Hearst, owns and operates local television and radio stations serving 26 media markets across 39 states reaching over 21 million U.S. television households. Through its partnership with nearly all of the major networks, Hearst Television distributes national content over nearly 70 video channels including programming from ABC, NBC, CBS, CW, MY Net, MeTV, This TV, Estrella and more.
Hearst Television is recognized as one of the industry's premier companies. It has been honored with numerous awards for distinguished journalism and industry innovation, including the Walter Cronkite Award for political journalism, the national Edward R. Murrow Award, the DuPont-Columbia Award and the George Foster Peabody Award.