Before you apply...
Signup for related jobs and career advice from Mediabistro, delivered right to your inbox. You can unsubscribe at any time.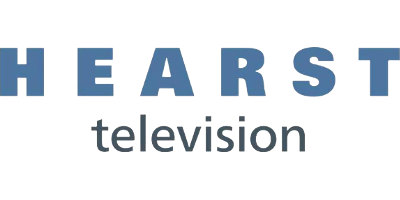 IT Support Specialist
Hearst Television, Cincinnati, OH USA
The story is yours!
Duration: Full-Time
---
Put your IT skillset and knowledge to action by supporting an extraordinary team at WLWT Channel 5 Television. Gain experience with leading IT and Broadcast/Production systems. Our award-winning team is recognized as the news leader and the first choice for the latest information. Make your efforts count towards something good for your community and your team. The IT role in television is dynamic, challenging, creative, and never boring. Know that your work has impact at the end of the day.
Why Hearst Television
Hearst Television is a national multimedia company with operations serving nearly three dozen U.S. cities, reaching one out of every five U.S. households. Hearst Television delivers local and national news, weather, information, sports, and entertainment programming via every available content-delivery platform. Hearst is a company that intentionally invests in their employees, offering opportunities for technical, professional, and personal growth.
Why WLWT Channel 5 Television
WLWT is a multi-platform local media leader, NBC Affiliate, and has been on the air over 74 years. Our passionate team members serve our viewers and clients with world-class content and advertising solutions seen by thousands of consumers every day. Our journalists produce award-winning content that helps consumers make sense of their community. Our sales team delivers strategic advertising solutions to help local businesses fulfill their dreams. Our technology team enjoys world-class technology and understands how it supports our overall mission to inform, entertain, and support our local communities. The WLWT Channel 5 Television team also cares deeply about their friends and neighbors. Every year their collective work raises thousands of dollars and awareness for local charitable causes. As part of the global Hearst team, based in Cincinnati, Ohio, our resources to serve our viewers, clients and employees are best-in-class.
What you'll do
Responsibilities will include providing user and system support across all departments and platforms. Assist with troubleshooting and solving hardware, software, and network issues. Provide support for broadcast/production equipment including camera systems, production switcher, playout servers, graphics devices, weather systems. Support news gathering equipment including ENG cameras, ENG and SNG trucks and editing systems. Provide support for numerous platforms, products, and services such as: user management, including Service Now; security, including MFA, virus scan and Crowd Strike; business productivity such as O365; remote access including VPN and Bomgar; various OS and mobile platforms including MDM. Collaborate with other IT and Engineering professionals at other Hearst Television locations across the country.
A thorough knowledge, understanding, and familiarity of the essential job functions must be the primary goal within the first 90 – 180 days. An ongoing effort to gain a holistic overview of broadcast/production and IT systems, operations, and workflow is essential. The facility operates 24-7, your normal shift may fall outside of traditional business hours and you may be required to be on-call outside of your assigned schedule.
What you'll need
Candidates should be customer service focused, maintain a positive attitude with excellent communication skills and a respectful and thoughtful approach.
Should possess good technical and analytical problem-solving skills, be able to work under pressure in a fast-paced environment with constant deadlines while adhering to corporate standards, policies, and procedures.
Real-world experience, educational credentials and/or related military experience will be considered.
Additional Requirements
As part of its continued efforts to maintain a safe workplace for employees, Hearst Television requires that all newly hired employees be fully vaccinated (as defined by the CDC) against the coronavirus by the first day of employment as a condition of employment, to the extent permitted by applicable law. HTV will consider requests for reasonable accommodations in accordance with applicable legal requirements.
About Hearst Television
Every career with Hearst Television is like a story. How it develops, where it takes you, the milestones you reach along the way – you've got a lot to look forward to as your unique career story unfolds.
Hearst Television, a subsidiary of Hearst, owns and operates local television and radio stations serving 26 media markets across 39 states reaching over 21 million U.S. television households. Through its partnership with nearly all of the major networks, Hearst Television distributes national content over nearly 70 video channels including programming from ABC, NBC, CBS, CW, MY Net, MeTV, This TV, Estrella and more.
Hearst Television is recognized as one of the industry's premier companies. It has been honored with numerous awards for distinguished journalism and industry innovation, including the Walter Cronkite Award for political journalism, the national Edward R. Murrow Award, the DuPont-Columbia Award and the George Foster Peabody Award.