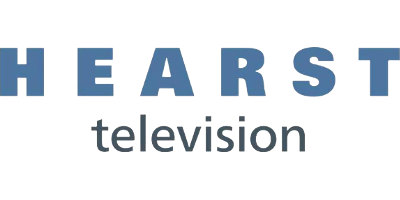 Multimedia Account Executive
Hearst Television, Des Moines, IA, United States
The story is yours!
Salary min: $75,000
Salary max: $75,000
Duration: Full-Time
---
Position:
Multimedia Marketing Consultant
Reports To:
Local Sales Manager
Experienced Multimedia Marketing Consultant  
Are you looking for a flexible, fun career where you can make a great living? When you start a career with Hearst Television, not only will you work amongst passionate professionals who take pride in what they do, but you will be a part of a progressive culture where your talents will be valued and appreciated.
KCCI, the market-leading Hearst Television CBS affiliate in Des Moines, IA is seeking a Multi-Media Marketing Consultant.  If you are motivated by an excellent product, great compensation, and working with a talented team of professionals, look no further.  You will work in one of America's top cities for business and quality of life.  KCCI-TV is one of the top CBS affiliates in the nation and Iowa's News Leader across all platforms.  We provide you every tool needed to deliver results-oriented, multi-platform marketing solutions.  We need someone with excellent client focused skills, positive attitude, and a desire to WIN! 
As a Multi-Media Marketing Consultant, you will develop and maintain business on all platforms, TV, digital, and multicast.  The ideal candidate has media sales experience, is a self-starter who thrives in a goal-oriented team environment! Are you ready to take the next step in your career, make a great living, and join a top company in the broadcast media industry? If the answer is yes, we want to hear from you!
Job Responsibilities:                                                     
Develop new business across all platforms including KCCI, MeTV, MyDesMoines, and KCCI Digital.

Manage and increase revenue from an existing list of accounts.

Secure appointments with prospective advertising clients through cold calling and self-generating lead activities to create new advertising revenue.

Meet extensively with current clients to develop/strengthen business relationships and drive client retention.

Create and deliver sales presentations to multiple points of contact with client/agency personnel.

Regularly meet with local and digital sales managers to ensure progression and success with stated goals.

Maintain current and accurate revenue forecasts by account.
Experience:                                                       
Strong formal and interpersonal communication skills.

Must have a proven track record of sales or marketing success. 

Solid negotiation skills.

Strong networker.

Experience in a consultative customer focused business atmosphere.

Previous experience in media sales preferred but not required.
Qualification Requirements:
Ability to multitask within a fast-paced environment.

Accountability within a goal-structured organization.

Needs a positive, results-oriented attitude and must be a team player.

Must be able to use qualitative research effectively to further sales effort.

Strong formal and interpersonal communication skills.

Computer and mobile technology proficiency including with Microsoft Office products. Experience with Wide Orbit, Kantar and Wide Orbit Media Sales a plus.

Clean driving record.
To Apply:
Candidates interested in joining the KCCI Sales Team should please visit careers.hearsttelevision.com to apply.  No phone calls, please! EOE
M/F/D/V
Additional Requirements:
As part of its continued efforts to maintain a safe workplace for employees, Hearst Television requires that all newly hired employees be fully vaccinated (as defined by the CDC) against the coronavirus by the first day of employment as a condition of employment, to the extent permitted by applicable law.  HTV will consider requests for reasonable accommodations due to medical and/or religious reasons on an individual basis in accordance with applicable legal requirements. 
About Hearst Television
Every career with Hearst Television is like a story. How it develops, where it takes you, the milestones you reach along the way – you've got a lot to look forward to as your unique career story unfolds.
Hearst Television, a subsidiary of Hearst, owns and operates local television and radio stations serving 26 media markets across 39 states reaching over 21 million U.S. television households. Through its partnership with nearly all of the major networks, Hearst Television distributes national content over nearly 70 video channels including programming from ABC, NBC, CBS, CW, MY Net, MeTV, This TV, Estrella and more.
Hearst Television is recognized as one of the industry's premier companies. It has been honored with numerous awards for distinguished journalism and industry innovation, including the Walter Cronkite Award for political journalism, the national Edward R. Murrow Award, the DuPont-Columbia Award and the George Foster Peabody Award.