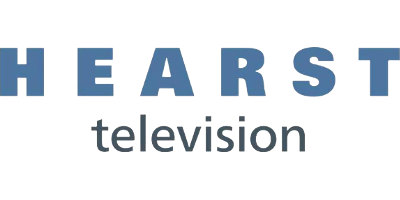 Affiliate Relations Director, Syndication
Hearst Television, Charlotte, NC USA
The story is yours!
Duration: Full-Time
---
Hearst Media Production Group is seeking an Affiliate Relations Director to join our Syndication team in the national broadcast television, digital content and media space. This position serves as the primary contact with our broadcast television station partners, represented clients and outside vendors; including coordination of contracts and agreements, as well as provision of all needed information and communication for the department.
This position reports to the Managing Director, Syndication and is based in Hearst's new state-of-the-art facility in Charlotte, NC.
Duties & Responsibilities
Direct coordination of all broadcast station and outside vendor licensing agreements, including preparation and review; coordination with stations and vendors to obtain their approvals; responsible for delivery of fully executed agreements to partners and internal electronic archiving of finished agreements.
Continuous and accurate management of data base for all broadcast station partners, including tracking contract status, clearance lists and time periods for all syndicated programs, and updates of station contact information.
Direct contact for all stations and outside vendors for any needed information, including but not limited to, general program materials, feed information, FCC quarterly requirements, program formats, and commercial/PSA inventory.
Direct contact with station personnel for annual program renewals, as needed and requested.
Liaison with represented external program clients to provide continuous updates of information and clearance reports for their purpose.
Provide intra-company communication and information, as needed and requested, for syndicated programming.
Coordinate all arrangements for HMPG participation at annual NATPE Conference (and any other events that HMPG may attend), including organization of all sales and site materials, delivery and return of all materials; daily on-location management of exhibition space and all attending HMPG personnel meeting schedules.
Assist the Managing Director, Syndication and EVP, General Manager (Entertainment) as needed.
Experience
3+ years' experience in Media and/or Entertainment industry preferred
Qualifications
Proficient in Microsoft Office Suite
Must be highly detail-oriented
Able to multi-task various activities
Excellent writing and communication skills
Ability to work independently as needed
Ability to anticipate issues before they occur
Customer service oriented – must be able to go above and beyond to assist our partners with any questions, problems, or requests, and to provide responses in a timely manner
Must be a positive-thinking, highly professional individual who will serve as an Ambassador for HMPG both externally with clients and the general public, as well as internally with fellow staff members and management
Education
Related experience and/or training considered as well as combination of education experience.
HMPG is a proud supporter of military veterans. Related military training and experience will be considered.
Additional Requirements
As part of its continued efforts to maintain a safe workplace for employees, Hearst Media Production Group requires that all newly hired employees be fully vaccinated (as defined by the CDC) against the coronavirus by the first day of employment as a condition of employment, to the extent permitted by applicable law. Hearst Media Production Group will consider requests for reasonable accommodations due to medical and/or religious reasons on an individual basis in accordance with applicable legal requirements.
About Hearst Media Production Group
Hearst Media Production Group(HMPG), a business unit of Hearst Television, is an independent producer and distributor of original programming for TV stations, broadcast and cable networks and streaming services. HMPG produces hundreds of hours of programming annually across linear, streaming, digital and social media platforms for domestic and international distribution in nearly 100 countries. Its popular shows include "Matter of Fact with Soledad O'Brien," America's #1 syndicated political program; the Emmy Award-winning educational/informational (E/I) programming blocks airing weekends nationwide including "Weekend Adventure," on ABC stations; "CBS Dream Team," on the CBS Network; "The More You Know," on the NBC Network; "One Magnificent Morning," on The CW Network; "Mi Telemundo" on the Telemundo Network and "Go Time!" on independent stations. HMPG also distributes a diverse slate of other programming and content including "Law&Crime Daily," "Prime Crime," "Consumer Reports TV," and the company's dedicated FAST channels "Xplore" and "The Jack Hanna Channel," available on some of the most popular smart TVs and streaming platforms.
About Hearst Television
Every career with Hearst Television is like a story. How it develops, where it takes you, the milestones you reach along the way – you've got a lot to look forward to as your unique career story unfolds.
Hearst Television, a subsidiary of Hearst, owns and operates local television and radio stations serving 26 media markets across 39 states reaching over 21 million U.S. television households. Through its partnership with nearly all of the major networks, Hearst Television distributes national content over nearly 70 video channels including programming from ABC, NBC, CBS, CW, MY Net, MeTV, This TV, Estrella and more.
Hearst Television is recognized as one of the industry's premier companies. It has been honored with numerous awards for distinguished journalism and industry innovation, including the Walter Cronkite Award for political journalism, the national Edward R. Murrow Award, the DuPont-Columbia Award and the George Foster Peabody Award.