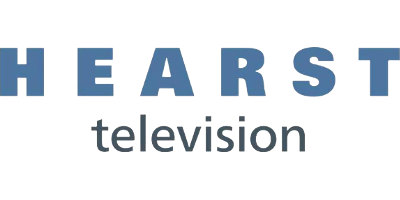 John DiStaso Political Fellowship
Hearst Television, Manchester, NH, United States
The story is yours!
Duration: Contract
---
John DiStaso Political Fellowship
The John DiStaso Political Fellowship is a one-semester paid position at Hearst ABC affiliate WMUR-TV in Manchester, NH.  Our Fellow will work closely with members of our political team on several projects including daily political coverage, our 2022 and 2024 election-related coverage, and our weekly political show, "CloseUP".  The Fellowship will be awarded to a motivated junior or senior in college who is interested in pursuing a career in political journalism.
More about John DiStaso
John DiStaso was the most experienced political journalist in New Hampshire. He was often referred to as the "dean" of New Hampshire's political press corps. John died from complications of pancreatic cancer on April 21, 2022, at the age of 68.  Throughout his career, DiStaso interviewed four sitting presidents and countless presidential candidates while covering 11 New Hampshire primaries. John spent much of his career working for New Hampshire's largest newspaper, "The Union Leader".  He spent the last seven years of his career working for WMUR, where he wrote daily for WMUR.com regularly breaking stories.  He also often appeared on WMUR-TV to provide analysis for political stories.
The opportunity
In this political fellowship, you'll play a meaningful role on the experienced political team of WMUR. You'll follow in John's footsteps working on daily political coverage. You'll learn from John's enduring legacy, as well as the experienced political team at WMUR to gain the knowledge and experience to launch a successful career in political journalism.
How to qualify
Working toward a bachelor's degree in Political Science, Journalism, Communications or a related degree

Experience in journalism through internships or college media

Goal to work in the field of journalism

Excellent writing and research skills

Excellent communication and interpersonal skills

Deadline driven

Willingness to work various shifts including nights, weekends and holidays

You also need to have a strong academic record, and two recommendations from faculty or internship supervisors
How to apply
Please apply on our career site. Include the following documentation in your application:
Include the following documentation in your application:

A letter expressing interest in the fellowship and promoting your candidacy

A summary of your commitment to journalism (one page, single-spaced)

A current resume citing work experience and accomplishments

A complete academic transcript through your completed semester

Two academic or professional recommendations

Finalists will be interviewed by phone and either in-person or via video conference
Application deadlines
For the fall fellowship, applications are due by June 15th. For the spring fellowship, applications are due by September 15th. Decisions regarding fall selection will be made in July and decisions regarding spring selection will be made in October.
Additional Requirements
As part of its continued efforts to maintain a safe workplace for employees, Hearst Television requires that all newly hired employees be fully vaccinated (as defined by the CDC) against the coronavirus by the first day of employment as a condition of employment, to the extent permitted by applicable law. HTV will consider requests for reasonable accommodations due to medical and/or religious reasons on an individual basis in accordance with applicable legal requirements.
About Hearst Television
Every career with Hearst Television is like a story. How it develops, where it takes you, the milestones you reach along the way – you've got a lot to look forward to as your unique career story unfolds.
Hearst Television, a subsidiary of Hearst, owns and operates local television and radio stations serving 26 media markets across 39 states reaching over 21 million U.S. television households. Through its partnership with nearly all of the major networks, Hearst Television distributes national content over nearly 70 video channels including programming from ABC, NBC, CBS, CW, MY Net, MeTV, This TV, Estrella and more.
Hearst Television is recognized as one of the industry's premier companies. It has been honored with numerous awards for distinguished journalism and industry innovation, including the Walter Cronkite Award for political journalism, the national Edward R. Murrow Award, the DuPont-Columbia Award and the George Foster Peabody Award.
Featured Company

Home of the world's best books.
---