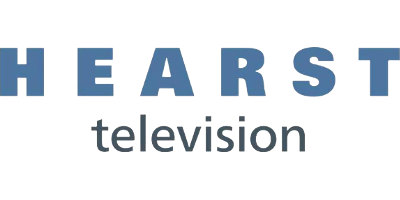 Creative Services Producer
Hearst Television, Birmingham, AL, United States
The story is yours!
Salary min: $48,000
Salary max: $48,000
Duration: Full-Time
---
WVTM 13 Creative Producer
WVTM 13 has an opening for a Creative Services Producer. This position is responsible primarily for creation of commercial television and multi-media advertising from inception to multi-platform distribution, following WVTM 13 commercial production quality standards and maintaining our current excellent client relationships.  In addition, creative producer will be assigned station promotion projects to help meet overall station objectives.  
Job Responsibilities
Create marketing-driven campaigns that get results for the clients

Craft station on-air promos and image campaigns as assigned to increase brand awareness and ratings for WVTM 13

Work with the clients and Sales team to develop the best message and branding campaign for the clients' needs

Produce, shoot, design and edit commercial content to create high-quality marketing content for clients on all platforms

Produce, shoot, design and edit promotion materials to meet WVTM 13 marketing objectives

Coordinate, schedule and execute all aspects of Commercial Production

Set and meet deadlines with clients and staff, managing equipment maintenance and usage

Other responsibilities as assigned 
Required Skills
Work individually and lead projects through all phases of production including creative development, pre-production, production/shooting, post-production, finishing/delivery of video assets, unsupervised

Must be a creative writer who can turn concepts into compelling marketing copy

Extensive Adobe Premiere Pro, After Affects, and Photoshop experience, as well as videography, lighting and audio experience

Must demonstrate impeccable aesthetic graphic and production sensibilities to produce compelling/eye-catching/graphically-pleasing marketing materials

Ability to book crews, schedule shoots large and small, delivering on-time and on-budget

Excellent time management skills with the ability to work well under tight deadlines

Positive, motivated attitude with a strong work ethic
Required Experience
Preferred: 2 years of hands-on experience working in commercial production

Will be working in person at station location.

Must be able to have flexible hours to meet high volume demands periodically throughout the year

Must be willing to work extended hours when necessary to meet tight deadlines

Valid driver's license with good driving record required
 Education: 
Related experience and/or training considered as well as a combination of education and experience.
Additional Requirements
As part of its continued efforts to maintain a safe workplace for employees, Hearst Television requires that all newly hired employees be fully vaccinated (as defined by the CDC) against the coronavirus by the first day of employment as a condition of employment, to the extent permitted by applicable law. HTV will consider requests for reasonable accommodations in accordance with applicable legal requirements.
About Hearst Television
Every career with Hearst Television is like a story. How it develops, where it takes you, the milestones you reach along the way – you've got a lot to look forward to as your unique career story unfolds.
Hearst Television, a subsidiary of Hearst, owns and operates local television and radio stations serving 26 media markets across 39 states reaching over 21 million U.S. television households. Through its partnership with nearly all of the major networks, Hearst Television distributes national content over nearly 70 video channels including programming from ABC, NBC, CBS, CW, MY Net, MeTV, This TV, Estrella and more.
Hearst Television is recognized as one of the industry's premier companies. It has been honored with numerous awards for distinguished journalism and industry innovation, including the Walter Cronkite Award for political journalism, the national Edward R. Murrow Award, the DuPont-Columbia Award and the George Foster Peabody Award.
Featured Company

Home of the world's best books.
---