Before you apply...
Signup for related jobs and career advice from Mediabistro, delivered right to your inbox. You can unsubscribe at any time.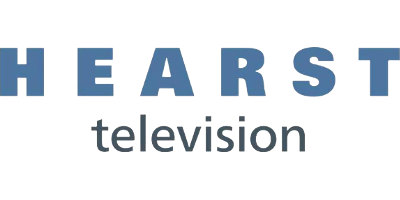 Video Creative
Hearst Television, Kansas City, MO, United States
The story is yours!
Salary min: $40,000
Salary max: $60,000
Duration: Full-Time
---
Do you have a passion for producing compelling and unique digital video stories? Are you looking for a position in which you can be a part of a creative group of professionals producing great digital video for clients and partners? Then we are looking for you! 
Hearst TV Digital Studios, a national digital video production outlet connected to Hearst Television, has an exciting new opportunity for the right person. The Digital Studios team is responsible for the production of great branded and editorial digital video content across the country. The ideal candidate will ooze creativity, and have the tenacity and wherewithal to execute on their ideas. This client-facing creative will be expected to have the capability to develop, write, produce, and edit videos. Videography/field production experience is a plus, and there is the potential for travel.
We are looking for someone who is passionate about the future of digital media, is a tremendous storyteller, and likes to create video content that stands out in a crowd. Strong preference is given to candidates with experience in documentary or short documentary production. 
This position will report to the Manager, Branded Content
Job responsibilities 
Autonomous producers and editor of branded video content, focused on one-video package campaigns and/or small business 4-video deals.

Ideates and leads creative calls with sellers and clients.

Writes ideas menus and builds outlines

Builds shooting schedules

Serves as point of content for interviewees and client in field

Delivers completed video assets on deadlines

Has ability to operate camera and lightning gear on set (drone op a +)

Work closely with brands to help them fulfill their goals

Manage small productions— locations, set pieces, talent, etc.

Reports to Manager, Branded Content
Qualifications 
2+ years of experience producing excellent videos. Show example links and/or reel 

The ability to tell a story from a truly compelling and unique point of view. (Written samples welcome as well)

A student of the digital video game. (Familiarity of digital video efforts from brands like Complex, Buzzfeed, and Vox, as well as from of legacy publishers is a plus)

Experience editing on Adobe Premiere Pro.

Experience shooting with a Sony A7s a plus (or similar, like Canon 5D).

Basic knowledge of Google Drive and MS Office.

Experience in showing results within the confines of brand requirements, client deliverables, and budget limitations.

Must exhibit a tenacious, upstart mentality.

Flexible schedule and ability to travel for productions.

Excellent written, verbal, and time management skills. Communication is everything.

A good attitude! Our work family and positive culture is everything to the HTV Digital Studio team.
Additional Requirements

As part of its continued efforts to maintain a safe workplace for employees, Hearst Television requires that all newly hired employees be fully vaccinated (as defined by the CDC) against the coronavirus by the first day of employment as a condition of employment, to the extent permitted by applicable law. HTV will consider requests for reasonable accommodations in accordance with applicable legal requirements
About Hearst Television
Every career with Hearst Television is like a story. How it develops, where it takes you, the milestones you reach along the way – you've got a lot to look forward to as your unique career story unfolds.
Hearst Television, a subsidiary of Hearst, owns and operates local television and radio stations serving 26 media markets across 39 states reaching over 21 million U.S. television households. Through its partnership with nearly all of the major networks, Hearst Television distributes national content over nearly 70 video channels including programming from ABC, NBC, CBS, CW, MY Net, MeTV, This TV, Estrella and more.
Hearst Television is recognized as one of the industry's premier companies. It has been honored with numerous awards for distinguished journalism and industry innovation, including the Walter Cronkite Award for political journalism, the national Edward R. Murrow Award, the DuPont-Columbia Award and the George Foster Peabody Award.
Featured Company
We produce and distribute content through some of the world's leading and most valued brands
---