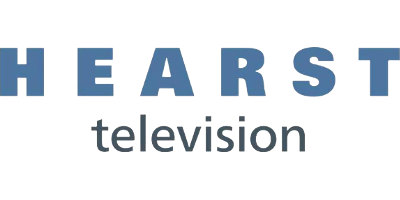 Coordinating Producer
Hearst Television, Washington, DC USA
The story is yours!
Duration: Full-Time
---
Hearst Media Production Group is seeking a highly motivated, detailed oriented, creative Coordinating Producer to join the staff of our nationally syndicated political news magazine, Matter of Fact with Soledad O'Brien. The ideal candidate will have highly developed program production skills, a passion for storytelling in all formats, an in-depth knowledge of current affairs, a keen eye for visual and graphic show elements, and an editorial commitment to amplifying diverse voices in the conversation about the nation's future. This role will support our dynamic production team in the creation of one of the top ranked public affairs programs in weekend syndication. This is an excellent opportunity for a rigorous broadcast journalist with impeccable production skills, and a desire for growth and advancement in the production of programming for traditional and new media platforms.
This position reports to the Supervising Producer and is based in the Hearst Washington DC Bureau.
Duties & Responsibilities
Work with production team on execution of in-show elements, full segments, extended interviews and transitions
Collaborate with graphic designers and editors to weave together video and other visual elements to create a unique presentation for each segment
Assist Supervising Producer and Executive Producer in writing scripts for the show including promos, teases, opens, news, features that reflect the anchor's style and support the show's mission statement
Gather content for digital platforms including on-demand content, YouTube postings, station pages, social media, and daily material for the website
Assist in ensuring content on the show's website and social media accounts is kept up to date
Experience
Must have at least 6 years of producing experience in live television (i.e. morning shows, cable shows, broadcast TV, etc.)
Strong news and editorial judgment
Demonstrate knowledge of social media, including the best digital storytelling formats to reach our target audience
Familiarity with nonlinear editing software (Adobe Premiere preferred)
Knowledge of current events, politics, and pop culture
Up to date on periodicals, including Op-Eds
Qualifications
Exceptional writing ability and communication skills
Ability to remain calm under pressure, meet tight deadlines and manage multiple projects simultaneously
Ability to work in a team environment
A track record of exceptional storytelling
Education
Related experience and/or training considered as well as a combination of education and experience
HMPG is a proud supporter of military veterans. Related military training and experience will be considered
Additional Requirements
As part of its continued efforts to maintain a safe workplace for employees, Hearst Media Production Group requires that all newly hired employees be fully vaccinated (as defined by the CDC) against the coronavirus by the first day of employment as a condition of employment, to the extent permitted by applicable law. Hearst Media Production Group will consider requests for reasonable accommodations due to medical and/or religious reasons on an individual basis in accordance with applicable legal requirements.
About Hearst Media Production Group
Hearst Media Production Group(HMPG), a business unit of Hearst Television, is an independent producer and distributor of original programming for TV stations, broadcast and cable networks and streaming services. HMPG produces hundreds of hours of programming annually across linear, streaming, digital and social media platforms for domestic and international distribution in nearly 100 countries. Its popular shows include "Matter of Fact with Soledad O'Brien," America's #1 syndicated political program; the Emmy Award-winning educational/informational (E/I) programming blocks airing weekends nationwide including "Weekend Adventure," on ABC stations; "CBS Dream Team," on the CBS Network; "The More You Know," on the NBC Network; "One Magnificent Morning," on The CW Network; "Mi Telemundo" on the Telemundo Network and "Go Time!" on independent stations. HMPG also distributes a diverse slate of other programming and content including "Law&Crime Daily," "Prime Crime," "Consumer Reports TV," and the company's dedicated FAST channels "Xplore" and "The Jack Hanna Channel," available on some of the most popular smart TVs and streaming platforms.
About Hearst Television
Every career with Hearst Television is like a story. How it develops, where it takes you, the milestones you reach along the way – you've got a lot to look forward to as your unique career story unfolds.
Hearst Television, a subsidiary of Hearst, owns and operates local television and radio stations serving 26 media markets across 39 states reaching over 21 million U.S. television households. Through its partnership with nearly all of the major networks, Hearst Television distributes national content over nearly 70 video channels including programming from ABC, NBC, CBS, CW, MY Net, MeTV, This TV, Estrella and more.
Hearst Television is recognized as one of the industry's premier companies. It has been honored with numerous awards for distinguished journalism and industry innovation, including the Walter Cronkite Award for political journalism, the national Edward R. Murrow Award, the DuPont-Columbia Award and the George Foster Peabody Award.