Before you apply...
Signup for related jobs and career advice from Mediabistro, delivered right to your inbox. You can unsubscribe at any time.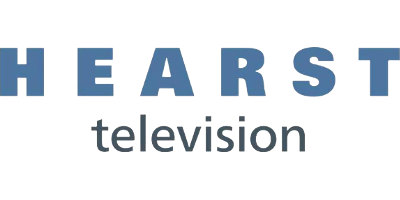 Director, News Management Recruitment
Hearst Television, New York, NY USA
The story is yours!
Duration: Full-Time
---
Hearst Television places a premium on leadership and is now creating a dedicated corporate position for someone with an eye for recruiting strong news managers for our local, multiplatform news operations. If you know what makes a great newsroom leader and have a record of hiring successful managers and producers, think about pursuing this unique position as our Director, News Management Recruitment.
The ideal candidate will know how to identify managers who are collaborative leaders with a passion for serving local communities with fair, factual, impactful news. Our Director, News Management Recruitment will have a deep understanding of the full scope of positions comprised in today's local newsroom and a proven track record of thoroughly vetting candidates. This person will fill the key positions of News Director, Assistant News Director, Managing Editor, Executive Producers, Digital Media Manager, Producer, among other off-air leadership jobs. We seek an experienced recruiter with a strong foundation in the creation and implementation of strategies to source and recruit from diverse communities.
Requirements:
History as newsroom leader with a successful, measurable track record
Prefer a candidate with experience executing a range of content strategies
Ideal candidate will have performed searches, at minimum, in the recruitment of producers
Ability to recognize the signs and indicators of both strong potential managers and the warning signs of ineffective ones
Experience tying strategic news product goals to a hiring opportunity
Have a track record of recruiting diverse candidates, be networked in this area, and understand the clear importance to the TV station and company
Buy-in to system of written exercises to validate the interview process (i.e., newscast critiques)
Ability to maintain a high-level of confidentiality, exhibit integrity and work well under pressure
Duties:
Take over and evaluate current manager recruitment database; build upon current or develop new system for most efficient tracking of internal and external candidates
Establish network of recruitment pipelines (station feeder markets, college/university contacts, journalism organizations)
Build & maintain relationships with strong external candidates
Monitor candidate contract cycles and anniversaries
Co-ordinate introductions to appropriate newsroom leaders for placement of best candidates
Support/attend minority & specialty convention recruiting efforts (NABJ, NAHJ, AAJA, IRE, EIJ/RTDNA/SPJ, NLGJA, BEA/NAB)
Work closely with other hiring managers in early career recruiting efforts through college and university engagement
Track internal movements/promotions; provide bi-annual update (or upon request)
Manage and facilitate Fred Young Producer Fellowship Program and contribute to successful execution of other intern and fellowship programs
Work closely with HR communicating hiring processes, etc.
Assist News VPs in select training efforts
Additional Requirements
As part of its continued efforts to maintain a safe workplace for employees, Hearst Television requires that all newly hired employees be fully vaccinated (as defined by the CDC) against the coronavirus by the first day of employment as a condition of employment, to the extent permitted by applicable law. HTV will consider requests for reasonable accommodations on an individual basis in accordance with applicable legal requirements.
About Hearst Television
Every career with Hearst Television is like a story. How it develops, where it takes you, the milestones you reach along the way – you've got a lot to look forward to as your unique career story unfolds.
Hearst Television, a subsidiary of Hearst, owns and operates local television and radio stations serving 26 media markets across 39 states reaching over 21 million U.S. television households. Through its partnership with nearly all of the major networks, Hearst Television distributes national content over nearly 70 video channels including programming from ABC, NBC, CBS, CW, MY Net, MeTV, This TV, Estrella and more.
Hearst Television is recognized as one of the industry's premier companies. It has been honored with numerous awards for distinguished journalism and industry innovation, including the Walter Cronkite Award for political journalism, the national Edward R. Murrow Award, the DuPont-Columbia Award and the George Foster Peabody Award.