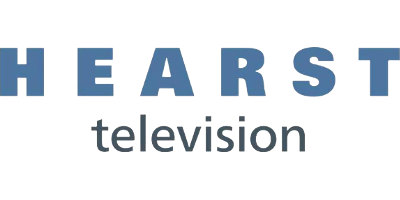 Multi Media Journalist / Reporter
Hearst Television, Savannah, GA, United States
The story is yours!
Salary min: $42,000
Salary max: $45,000
Duration: Full-Time
---
WJCL TV is looking for a Multimedia Journalist that has the ability to generate story ideas, write to video, and do compelling live shots. We are seeking a self-motivated individual who wants to win each day. The Multimedia Journalist should be an accurate, ethical, compelling storyteller with a team attitude. The right candidate loves telling stories and delivering them LIVE to the viewers. This person will produce content on-air, on-line, and for our mobile devices. We are looking for someone who can shoot and edit video and has a passion for journalism and bringing the viewer the "big story". 
Job Responsibilities:
Gather information for stories and live reports for newscasts that could include mornings, nights and weekends.   Variable shift possible. 
Put together high quality packages.   
Coverage of breaking news and sports
Develop sources and generate story ideas
Shoot live shots and live Interviews
Shoot and track news stories
Work with reporters on packages, special reports and documentaries 
In-person attendance is required
Experience Requirements:
At least one year television news reporting, photography and editing     
Breaking news/sports reporter
Creative writer and packager
Hearst Television is a proud supporter of military veterans. Related military training and experience will be considered
Qualifications Requirements:
Works quickly and efficiently

Good personality.  Must connect with viewers
Must enjoy being part of a team. 
Excellent writing and packaging skills
Must be able to provide samples of reporting and photography. 
Ability to develop contacts and generate stories.
Ability to shoot and edit high quality video  
Can deal with the stresses and pressures of time-sensitive newscast production
Education:
Related experience and/or training considered as well as a combination of education and experience.
Military training from Defense Information School (DINFOS) will be considered 
Hearst Television is a proud supporter of military veterans. Related military training and experience will be considered
Additional Requirements
As part of its continued efforts to maintain a safe workplace for employees, Hearst Television requires that all newly hired employees be fully vaccinated (as defined by the CDC) against the coronavirus by the first day of employment as a condition of employment, to the extent permitted by applicable law. HTV will consider requests for reasonable accommodations in accordance with applicable legal requirements.
About Hearst Television
Every career with Hearst Television is like a story. How it develops, where it takes you, the milestones you reach along the way – you've got a lot to look forward to as your unique career story unfolds.
Hearst Television, a subsidiary of Hearst, owns and operates local television and radio stations serving 26 media markets across 39 states reaching over 21 million U.S. television households. Through its partnership with nearly all of the major networks, Hearst Television distributes national content over nearly 70 video channels including programming from ABC, NBC, CBS, CW, MY Net, MeTV, This TV, Estrella and more.
Hearst Television is recognized as one of the industry's premier companies. It has been honored with numerous awards for distinguished journalism and industry innovation, including the Walter Cronkite Award for political journalism, the national Edward R. Murrow Award, the DuPont-Columbia Award and the George Foster Peabody Award.
Featured Company
We produce and distribute content through some of the world's leading and most valued brands
---