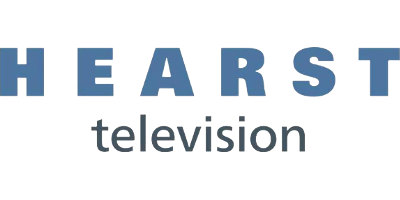 Assistant Chief Engineer
Hearst Television, Savannah, GA, United States
The story is yours!
Salary min: $82,000
Salary max: $85,000
Duration: Full-Time
---
Assistant Chief Engineer
WJCL has an opening for an Assistant Chief Engineer. The ideal candidate demonstrates the ability to organize, plan, manage, document and execute assignments within a demanding live broadcast environment. This person is responsible for the equipment that provides the content of our broadcast on-air program streams. Candidate will be responsible for monitoring multiple air channels, maintaining regulatory compliance, and assuring quality control of on-air product. This position involves supervisory roles.
Job Responsibilities:
Directly manage and oversee broadcast /IT engineers, which includes Master Control operators, and other technical staff.

Effectively manage and motivate the department personnel to attain maximum focus to ensure smooth and efficient operations to produce the highest level of quality to the viewer.

Deploy and train personnel in new and existing equipment/technology/procedures including the station's broadcast automation system, live newscast production, and digital workflows.

Exhibit a good working knowledge of television maintenance and IT systems, as well as FCC requirements and licensing.

Document and maintain engineering and operational policies and procedures.

Ability to adapt to multiple priorities and follow through until successful resolution.

Requires excellent judgment and ability to effectively handle complex issues under pressure or during emergency situations.

In-person attendance is required

           
Experience Requirements:
5 years of experience in Television Broadcast Operations/Maintenance preferred.

Related technical experience will be considered.
Qualifications Requirements:
Computer literacy is mandatory.

Attention to detail is imperative.
SBE certification a plus.

Lifting 50 pounds, climbing ladders and other physical activity associated with equipment installation.

Must have a current driver's license.

Ability to learn specialized software applications.
Education:
Related experience and/or training considered, as well as a combination of education and experience.

Hearst Television is a proud supporter of military veterans. Related military training and experience will be considered.
Additional Requirements:
As part of its continued efforts to maintain a safe workplace for employees, Hearst Television requires that all newly hired employees be fully vaccinated (as defined by the CDC) against the coronavirus by the first day of employment as a condition of employment, to the extent permitted by applicable law. HTV will consider requests for reasonable accommodations in accordance with applicable legal requirements.
About Hearst Television
Every career with Hearst Television is like a story. How it develops, where it takes you, the milestones you reach along the way – you've got a lot to look forward to as your unique career story unfolds.
Hearst Television, a subsidiary of Hearst, owns and operates local television and radio stations serving 26 media markets across 39 states reaching over 21 million U.S. television households. Through its partnership with nearly all of the major networks, Hearst Television distributes national content over nearly 70 video channels including programming from ABC, NBC, CBS, CW, MY Net, MeTV, This TV, Estrella and more.
Hearst Television is recognized as one of the industry's premier companies. It has been honored with numerous awards for distinguished journalism and industry innovation, including the Walter Cronkite Award for political journalism, the national Edward R. Murrow Award, the DuPont-Columbia Award and the George Foster Peabody Award.
Featured Company
We produce and distribute content through some of the world's leading and most valued brands
---