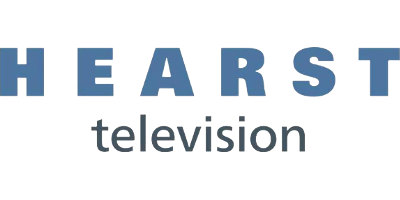 Building Maintenance Associate
Hearst Television, Baltimore, MD, United States
The story is yours!
Salary min: $60,000
Salary max: $60,000
Duration: Full-Time
---
Put your Facilities & Building oversight skills to good work by supporting an extraordinary team at WBAL Television / WBAL Radio / 98 Rock.  Our award-winning team is recognized as Baltimore's News Leader and the first choice for the latest information.  This role in television and radio is challenging and never boring. 
Why Hearst Television
Hearst Television is a national multimedia company with operations serving nearly three dozen U.S. cities, reaching one out of every five U.S. households. Hearst Television delivers local and national news, weather, information, sports, and entertainment programming via every available content-delivery platform.  Hearst is a company that intentionally invests in their employees, offering opportunities for technical, professional, and personal growth.
Why WBAL TV, WBAL Radio and 98 Rock
WBAL is a multi-platform local media leader, Baltimore's NBC Affiliate, and has been on the air over 70 years.  Our passionate team members create world-class content and advertising solutions seen by viewers every day.  WBAL Radio and 98 Rock are the most recognizable radio stations in Baltimore with news, sports, music and talk programming that are consistent winners, the broadcast home of the Ravens, Orioles and Navy Football, and the home of Justin, Scott and Spiegel.  Our engineering team enjoys world-class technology and understands how it supports our overall mission to inform, entertain, and support our local communities.  As part of the global Hearst team, based in Baltimore, Maryland, our resources to serve our viewers, listeners, clients, and employees are best-in-class.
What you'll do
As a key member of the Engineering team, the Building Maintenance Associate is the steward for the WBAL building on TV Hill, 3800 Hooper Avenue.  A proactive approach to maintaining the upkeep, functionality and cleanliness of the building is a cornerstone of this position.  General plumbing, electrical, HVAC, housekeeping, landscaping, snow removal, painting, furniture and fixture moves, in a hands-on manner or by direct supervision of contractors.  Additional responsibilities include working collaboratively with other departments to formulate proposals, plans and budgets for capital improvement projects and supervising contractors for the same; overseeing service contracts for building systems; managing mail and shipping needs; maintain inventory of office supplies, order and stock as needed; understand, support and implement COVID-19 safety protocols for contractors and visitors, maintaining and distributing cleaning and PPE supplies to staff.   
What you'll need
Candidates should be customer service focused, maintain a positive attitude and an ability to communicate with all types of people with a respectful and thoughtful approach. Experience in general building and facility maintenance preferred, relevant experience considered.
Ability to work on tall ladders, lift at least 50 pounds, ability to self-supervise and manage time effectively.  Work some evenings, early mornings, weekends and holidays as deemed necessary by projects, circumstances and emergencies. In-person attendance is required.  Valid driver's license and driving record check required.  Computer skills, ability to communicate via email, monitor and adjust HVAC system and building security system.  Real-world experience, educational credentials and/or related military experience will be considered.

Additional Requirements
As part of its continued efforts to maintain a safe workplace for employees, Hearst Television requires that all newly hired employees be fully vaccinated (as defined by the CDC) against the coronavirus by the first day of employment as a condition of employment, to the extent permitted by applicable law. HTV will consider requests for reasonable accommodations in accordance with applicable legal requirements.
About Hearst Television
Every career with Hearst Television is like a story. How it develops, where it takes you, the milestones you reach along the way – you've got a lot to look forward to as your unique career story unfolds.
Hearst Television, a subsidiary of Hearst, owns and operates local television and radio stations serving 26 media markets across 39 states reaching over 21 million U.S. television households. Through its partnership with nearly all of the major networks, Hearst Television distributes national content over nearly 70 video channels including programming from ABC, NBC, CBS, CW, MY Net, MeTV, This TV, Estrella and more.
Hearst Television is recognized as one of the industry's premier companies. It has been honored with numerous awards for distinguished journalism and industry innovation, including the Walter Cronkite Award for political journalism, the national Edward R. Murrow Award, the DuPont-Columbia Award and the George Foster Peabody Award.
Featured Company
We produce and distribute content through some of the world's leading and most valued brands
---