Before you apply...
Signup for related jobs and career advice from Mediabistro, delivered right to your inbox. You can unsubscribe at any time.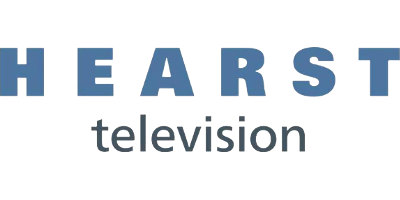 Transmitter Technician
Hearst Television, Kansas City, MO, United States
The story is yours!
Duration: Full-Time
---
KMBC/KCWE -TV Hearst Television in Kansas City has an immediate need for a full-time RF engineer to join our team of professionals. We are looking for candidates that are self-motivated with the ability to work well under pressure and meet deadlines. Applicant should be detail-oriented with the ability to understand and follow instructions and be a team player with a strong sense of responsibility. Job responsibilities include installation, operation, maintenance and repair of high-power broadcast, RF and transmission equipment. Applicant must have schedule flexibility to handle possible assignments of weekdays, weekends, and holidays.
Job Responsibilities
Installation, troubleshooting and maintenance of television transmitters, weather radar, microwave equipment, ENG and SNG trucks

Will be involved in studio maintenance and installation of television broadcast and IT equipment

Ability to work independently as well as part of a collaborative group

Experience with GatesAir transmitters a plus

Other duties as assigned
Required Skills
A working knowledge of television equipment and integrated systems

Skilled in high level electronic maintenance involving high powered transmitters is a plus

Applicants must be reliable and punctual

Ability to understand and maintain technical documentation and drawings

Demonstrate professional interpersonal and communication skills

Excellent attention to detail, computer skills, and ability to work in a fast-paced environment

Successful applicant will be a strong self-starter, team player and goal oriented

The ability to rapidly respond properly to issues that unexpectedly arise is necessary
Education
Military electronic training with emphasis on high power transmitters, college or technical school degree preferred with specific training in Electronic Technology or equivalent work experience in broadcast maintenance and operations.
Required Experience
3 years of experience in maintenance in a commercial broadcast television station preferred

Working knowledge of Information Technology systems, personal computers, IT networking tools and equipment, video servers, digital audio and video switching systems, electronics, and electronic test equipment.

Knowledge of encoders, IRDs and a clear understanding of transport streams such as ASI and SMPTE 310

SBE certification is a plus
Additional Requirements
As part of its continued efforts to maintain a safe workplace for employees, Hearst Television requires that all newly hired employees be fully vaccinated (as defined by the CDC) against the coronavirus by the first day of employment as a condition of employment, to the extent permitted by applicable law. HTV will consider requests for reasonable accommodations in accordance with applicable legal requirements.
About Hearst Television
Every career with Hearst Television is like a story. How it develops, where it takes you, the milestones you reach along the way – you've got a lot to look forward to as your unique career story unfolds.
Hearst Television, a subsidiary of Hearst, owns and operates local television and radio stations serving 26 media markets across 39 states reaching over 21 million U.S. television households. Through its partnership with nearly all of the major networks, Hearst Television distributes national content over nearly 70 video channels including programming from ABC, NBC, CBS, CW, MY Net, MeTV, This TV, Estrella and more.
Hearst Television is recognized as one of the industry's premier companies. It has been honored with numerous awards for distinguished journalism and industry innovation, including the Walter Cronkite Award for political journalism, the national Edward R. Murrow Award, the DuPont-Columbia Award and the George Foster Peabody Award.