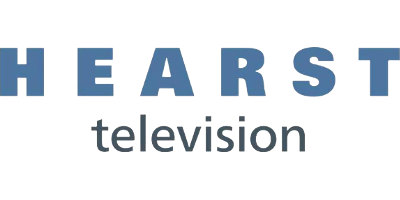 WISN Fall Intern
Hearst Television, Milwaukee, WI, United States
The story is yours!
Duration: Freelance
---
WISN-TV offers paid internships in the departments below. In order to apply for an internship at WISN-TV, please provide a cover letter with your application. The cover letter should include:
Semester i.e. Spring, Summer, or Fall

Department preference

Available start and end dates

Days and hours available to intern
Application Deadlines
Available Internships
Newsroom:
Newsroom interns will spend roughly 4 weeks rotating through each of the following departments:
Assignment desk, where they will assist in gathering news and information. This includes taking and placing telephone calls from reporters, sources and the general public. It may also include research, scheduling and organizational tasks.

TV News production, where they will practice writing and formatting scripts for broadcast as well as spending time in a news satellite or microwave van on the scene at a live news report.

Digital news production, where they will research and write content for WISN digital platforms including the WISN app, WISN.com and various social media platforms.
Creative Services:
Attend news meetings and department meetings to go over daily news topics and performance goals

Write copy for voice-overs and promotional identifications.

Perform production assistant duties such as locating props and photographs, researching music and video copies for the Creative Services Department.

Shadow promotion producers to gain a strong overview of editing and shooting responsibilities of the Creative Services/producer function.

Maintain anchors/reporters bios, photos and files

Write press releases, advisories, articles, etc.

Assist in promoting WISN programming by drafting Tweets and Facebook posts

Observe unlimited newscasts and editing sessions

Participate in promo shoots in the station and on location
Sports:
Checks sports and news wires for any breaking sports news.

Compiles and submits complete list of chyron material to be used in the show.

Gathers all professional and collegiate scores.

Logs all sports events recorded by the Sports staff.

Answering phone calls, taking messages and making calls for the producers and talent.

May accompany reporters on location shoots.
Shifts are normally in the daytime, evenings and on weekends.
Technical:
The internship program lasts 12 weeks. Each intern spends one week in the following areas to gain an overview of the 10 technical areas of the station:
News Edit

ENG Receive

Microwave News Gathering

Satellite News Gathering

News Photography

Studio Operations (Floor Direct)

Control Room Operations (Robos/Audio/TD)

Air Operations (Master Control/Air Assist)

Maintenance

IT
After completing a week in each of the above areas, the final two weeks of the program will be designated for students to return to their areas of choice in order to gain additional training.
*Set days may be set for an intern's semester, but shifts will constantly change based on the department in which they work.
Weather:
***Please note: All candidates for weather internships with WISN must be enrolled in a meteorology curriculum or closely related program of study.
• Analyze weather charts and models
• Contribute to daily forecast preparation
• Assist with weather graphics production
• Assist meteorologists in gathering critical & breaking weather information and data
• Relay important information to/from News, Assignment Desk, and Web staff
• Attend editorial and news meetings
• Research statistical data
• Practice forecast delivery in-studio
• Assist with social media efforts and email communication
Hours are flexible and may require early mornings (4 a.m. - noon, later evenings 2:30 p.m. - 11 p.m.), and weekends (morning and evening shifts).
About Hearst Television
Every career with Hearst Television is like a story. How it develops, where it takes you, the milestones you reach along the way – you've got a lot to look forward to as your unique career story unfolds.
Hearst Television, a subsidiary of Hearst, owns and operates local television and radio stations serving 26 media markets across 39 states reaching over 21 million U.S. television households. Through its partnership with nearly all of the major networks, Hearst Television distributes national content over nearly 70 video channels including programming from ABC, NBC, CBS, CW, MY Net, MeTV, This TV, Estrella and more.
Hearst Television is recognized as one of the industry's premier companies. It has been honored with numerous awards for distinguished journalism and industry innovation, including the Walter Cronkite Award for political journalism, the national Edward R. Murrow Award, the DuPont-Columbia Award and the George Foster Peabody Award.