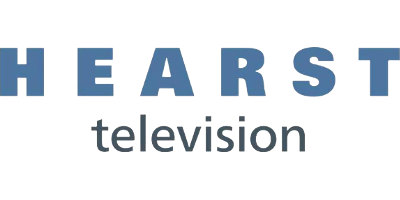 Master Control Supervisor
Hearst Television, South Burlington, VT, United States
The story is yours!
Duration: Full-Time
---
WPTZ/WNNE NBC5 - If you're a leader with savvy technical skills and the desire to work in a state-of-the-art broadcast facility settled in the beauty of the New England region, your perfect career opportunity may have just opened up. Interested? Let's go on then because this Master Control Supervisor will be at the helm of the latest broadcast technologies in a brand-new television facility and studio. We strive for excellence at NBC5 and Hearst broadcasting, and we know that achievement comes from outstanding leadership, a great company support system, and each team member's passion for success. This leadership position will drive a 24 x 7 technology-based operation and team that showcases all of NBC5's content to its Champlain Valley viewers via multiple delivery streams.
During work hours, you will be in our brand-new state-of-the-art facility, with premiere tools at your disposal and a support network of local and regional engineers. In off hours, you are surrounded by some of the best ski areas in the country, scenic mountains and some of the most beautiful waterways the Northeast has to offer.
At Hearst Television, the communities we represent sit at the heart of everything we do and that includes our community of employees. We offer industry-leading benefits you need to feel and be your best. From financial wellbeing to personal care, our programs are modern, flexible and designed to focus on the whole person. Our employee resource groups, which are company-wide, promote cultural awareness, career development, community outreach and contribution to Hearst Television business results.
Job Responsibilities:
Maintain operations that keeps us in compliance with FCC rules and regulations.
Schedule Master Control Operators for 24 X 7 operations.
Ensure proper program and transmitter log documentation by the Master Control team.
Train Master Control Operators in current and future responsibilities of Master Control.
Review Master Control Operators' performance in conjunction with Engineering management.
Maintain a dialog with other departments to support their operations.
Communicates problems with equipment to the Engineering team in a timely manner.
Ensure acquisition of content from content providers.
Help create and update operations documentation.
In-person attendance is required.
Experience Requirements:
Prior experience in television station operations is preferred.
Prior experience in Master Control operations is preferred.
Prior supervisory experience is a plus.
Microsoft Office suite experience is a plus – Outlook, Excel, Word
Related military experience will be considered.
Qualifications Requirements:
Attention to detail.
Ability to multi-task.
Team player mindset with strong interpersonal skills.
Ability to learn specialized software applications.
Education:
Related experience and/or training considered as well as a combination of education and experience.
Hearst Television is a proud supporter of military veterans. Related military training and experience will be considered.
About Hearst Television
Every career with Hearst Television is like a story. How it develops, where it takes you, the milestones you reach along the way – you've got a lot to look forward to as your unique career story unfolds.
Hearst Television, a subsidiary of Hearst, owns and operates local television and radio stations serving 26 media markets across 39 states reaching over 21 million U.S. television households. Through its partnership with nearly all of the major networks, Hearst Television distributes national content over nearly 70 video channels including programming from ABC, NBC, CBS, CW, MY Net, MeTV, This TV, Estrella and more.
Hearst Television is recognized as one of the industry's premier companies. It has been honored with numerous awards for distinguished journalism and industry innovation, including the Walter Cronkite Award for political journalism, the national Edward R. Murrow Award, the DuPont-Columbia Award and the George Foster Peabody Award.