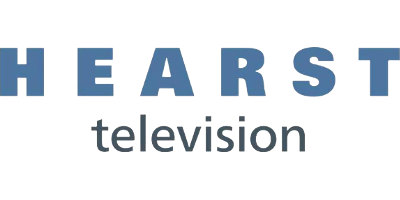 Broadcast Assistant Chief Engineer
Hearst Television, Albuquerque, NM, United States
The story is yours!
Duration: Full-Time
---
KOAT, the ABC affiliate in Albuquerque, New Mexico has an opening for an Assistant Chief Engineer. You will help lead a team of technical professionals ranging from studio operators to IT and RF specialists as you organize, plan, manage, document and complete assignments within our live broadcast environment. This includes oversight of the equipment itself and execution of both local and corporate-led systems deployments and upgrades. As, Assistant Chief Engineer you will monitor multiple air channels, maintain regulatory compliance, and assuring quality control of on-air product. You will report to the Director of Engineering.
 
Job Responsibilities: 
Oversight of all studio and field equipment, the daily operation of the station and technical and operational staff
Guide engineering team and train new team members
Oversight of IT integrity, security and infrastructure
Maintain transmitter, satellite antenna systems, signal distribution and routing systems
Exhibits working knowledge of television maintenance and FCC requirements and licensing
Help with the execution of capital projects
Learn specialized software applications
Maintain relationships with local vendors
Requirements:
5 years of experience in Television Broadcast Operations/Maintenance
3 years of managerial or supervisory experience
Lifting 50 pounds, climbing ladders and other physical activity associated with equipment installation.
Must have a current driver's license.
Operational knowledge and experience with functions
Knowledge of VizRT graphics a plus
Aptitude for operating electronic equipment for broadcast and production requirements
Higher education in technology, SBE or related military experience will be considered
Diversity Statement
At Hearst Television we tell stories every day. Stories about people of all cultures, backgrounds, perspectives, and identities. That's why, behind the scenes, we believe in being an organization as diverse and varied as the audience we reach, ensuring that the content we create is more compassionate, and more representative of the communities we serve.
Benefits
Hearst's benefit programs are modern, flexible and designed to focus on you. As a Hearst employee, you and your spouse or partner or dependents would have access to the following benefits.
Medical | Dental | Vision
401(k) matching
Emotional Wellness Support
Paid Time Off
Paid Parental Leave
LGBTQ+ Health Services
Additional benefits to meet your and your family's needs
About Hearst Television
Every career with Hearst Television is like a story. How it develops, where it takes you, the milestones you reach along the way – you've got a lot to look forward to as your unique career story unfolds.
Hearst Television, a subsidiary of Hearst, owns and operates local television and radio stations serving 26 media markets across 39 states reaching over 21 million U.S. television households. Through its partnership with nearly all of the major networks, Hearst Television distributes national content over nearly 70 video channels including programming from ABC, NBC, CBS, CW, MY Net, MeTV, This TV, Estrella and more.
Hearst Television is recognized as one of the industry's premier companies. It has been honored with numerous awards for distinguished journalism and industry innovation, including the Walter Cronkite Award for political journalism, the national Edward R. Murrow Award, the DuPont-Columbia Award and the George Foster Peabody Award.
Featured Company
One of the largest broadband communications and video services providers in the United States
---