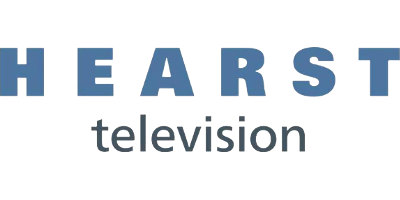 Photographer
Hearst Television, Kansas City, MO, United States
The story is yours!
Duration: Full-Time
---
KMBC-TV, the ABC affiliate in Kansas City, has an opening for a local news Photographer. We are looking for a photographer with the ability to capture the essence of what's happening in the field, and then bring it vividly into the homes of our viewers. You will spend several hours each day out in the field shooting, editing, and executing creative live shots. You will also edit for newscasts. You must be up to date on the modern aspects of our medium, have an excellent eye for video. You will work well with other, always positively representing us with the highest journalistic standards and professionalism on display. 
Responsibilities
Shooting and editing of VOs, VO-SOTs and packages for broadcast air and online postings
Work with the Assignment Desk and Reporters to cover daily stories
Shoot on assigned professional camera equipment 
Edit in Adobe Premiere and use ENG, SNG, and wireless data to feed completed work to the station
Gather video and still pictures for digital platforms
Work with reporters and producers to ensure the best content and facts are gathered
Work with producers to ensure their creative vision is accomplished with vivid video and natural sound
Coordinate incoming video elements from crews in the field
Work with catalog systems to save/store, record and locate necessary video
Produce and publish content to our online platforms
Organization and attention to gear/equipment maintenance
Requirements
Training in the art of video photojournalism
Professional or college experience in a newsroom
Carry up to 50 pounds of equipment
Experience with ENG trucks
Can work in all weather conditions
Have a valid driver's license and a clean driving record
Must operate digital editing tools
Must have computer and software experience; knowledge of Adobe Premiere, Precis, and CNN platforms
Can organize and prioritize
Have and exhibit unwavering journalistic integrity and ethical standards
Can deal with the stresses and pressures of time-sensitive newscast production
Related military experience will be considered
Diversity Statement
At Hearst Television we tell stories every day. Stories about people of all cultures, backgrounds, perspectives, and identities. That's why, behind the scenes, we believe in being an organization as diverse and varied as the audience we reach, ensuring that the content we create is more compassionate, and more representative of the communities we serve.
Benefits
Hearst's benefit programs are modern, flexible and designed to focus on you. As a Hearst employee, you and your spouse or partner or dependents would have access to the following benefits.
Medical | Dental | Vision
401(k) matching
Emotional Wellness Support
Paid Time Off
Paid Parental Leave
LGBTQ+ Health Services
Additional benefits to meet your and your family's needs
About Hearst Television
Every career with Hearst Television is like a story. How it develops, where it takes you, the milestones you reach along the way – you've got a lot to look forward to as your unique career story unfolds.
Hearst Television, a subsidiary of Hearst, owns and operates local television and radio stations serving 26 media markets across 39 states reaching over 21 million U.S. television households. Through its partnership with nearly all of the major networks, Hearst Television distributes national content over nearly 70 video channels including programming from ABC, NBC, CBS, CW, MY Net, MeTV, This TV, Estrella and more.
Hearst Television is recognized as one of the industry's premier companies. It has been honored with numerous awards for distinguished journalism and industry innovation, including the Walter Cronkite Award for political journalism, the national Edward R. Murrow Award, the DuPont-Columbia Award and the George Foster Peabody Award.
Featured Company
We produce and distribute content through some of the world's leading and most valued brands
---