Data Solutions Journalist
Newsday Media Group, Melville, NY - Corporate Center Drive
Work at Newsday Media Group
---
Newsday is building a digital platform to be the data driven center of Long Island's conversations about the future of the region. To execute that vision, the Data Solutions Journalist will find and present datasets that will engage our audience, shape original research and write about trends and changes in existing public databases. The Data Solutions Journalist will make data relatable to individuals' lives through data visualizations, newsletter features, website and social media posts and more.
The ideal candidate for this role believes that informed debate based on data can improve the world and wants to be part of a project managed by Newsday's Opinion section to map out a better future for Long Island. This role will dive deeply into audience engagement through data exploration.
Essential Duties & Functions
Identify ways that data can shape daily conversations in Opinion through editorials, newsletters, and columns.
Seek out new data sets, evaluate them, clean up formatting, and then identify trends that can tell stories about the region. 

Build charts, maps and graphics based on data sets from existing sources and create interactive experiences for users to search and visualize data.

Maintain our established data feeds that allow readers to track economic indicators about Long Island over time and update our existing maps using Carto web GIS mapping tool. 

Offer data points relevant for Opinion content daily, create data visualizations for projects and social media.

Find the best tools to explain and present information to the public. 

Build daily newsletters and contribute data-related content to the newsletters.

Use metrics to monitor real-time data, determine traffic patterns and make changes based on the data. Familiarity with Adobe Analytics, Parse.ly and analytics products a plus.

Understand the constantly changing news cycle and the need to be flexible.

Work collaboratively to find and share public policy solutions.
Essential Job Knowledge & Skills
Bachelor's degree is required, and a masters or advanced certification is preferred.
2-3 years relevant experience in a newsgathering/newsroom environment.

Knowledgeable about exploring raw data, seeking guidance from outside experts and identifying the best tools to explain and present information to the public.

Excellent writing, editing, and organizational skills.

Excellent verbal and written communication skills.

A creative thinker who can leave their mark on a new project.

Strong news judgement, data analysis skills.

Attention to detail and accuracy working with numbers

Demonstrated track record in creating workflows for analyzing and explaining data.

Comfort and experience presenting at conferences and public events.

Fluency using data visualization tools, HTML, CSS, a plus. Some knowledge of backend technologies like Node.js or PHP is preferred but not required.

Ability to support teammates while simultaneously pursuing individual projects.

Familiarity with emerging trends in journalism and media.

This is a hybrid position. Employees are generally required to work in the office a minimum of three (3) days per week.

Compensation

The annual salary for this position is $80,000 - $90,000.

Newsday Media Group is an equal opportunity employer. Applicants and incumbents are selected, placed, trained, compensated and promoted without regard to race, color, religion, sex, national origin, age, marital or veteran status, or disability or other classifications protected by applicable law.  In addition, Newsday Media Group provides a reasonable accommodation for applicants/incumbents with disabilities. Please advise Human Resources if you require a reasonable accommodation.
About Newsday Media Group
Newsday Media Group (NMG) is one of the nation's most dynamic media organizations, serving Long Island and New York City through its portfolio of mobile and digital products, print publications and live events. With 19 Pulitzer Prizes and other esteemed awards for outstanding journalism, our mission and vision is to engage consumers and businesses by connecting them to the communities in which they live, work and play.
NMG properties include the award-winning Newsday, Newsday.com; amNewYork, New York City's most widely circulated free daily paper along with its mobile app and amNY.com; Newsday Connect, the digital solutions company serving Long Island business owners; and Newsday Local Publishing, one of the Northeast's largest groups of weekly shopper publications.
Featured Company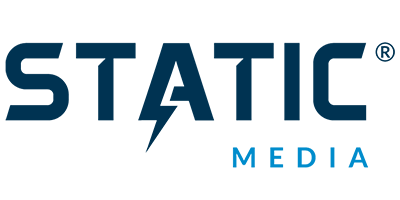 We give readers what they want, before they want it.
---