Experienced Staff Accountant
Newsday Media Group, Melville, NY - Corporate Center Drive
Work at Newsday Media Group
---
Summary of Position
Newsday is currently seeking an experienced staff accountant to join our Financial Reporting team. This position is responsible for circulation accounting, cash management, sales & use tax, and unclaimed property. 
Essential Duties & Functions
Responsible for

circulation accounting, cash management, sales & use tax, and unclaimed property

.
Assist in month-end close process, which includes recording various journal entries, preparation of variances and accruals for assigned departments, and offer well thought out suggestions on where improvements are needed and how they should be implemented.
Prepare balance sheet account analysis for assigned areas on a monthly basis including bank reconciliations, circulation accounts, sales & use tax, unclaimed property, barter, prepaid assets, and accruals.
Ensure accuracy of financial statements prepared for the month end close process.
Prepare monthly variance explanations, liaison with upper management and financial analysts, and assist in various projects and other ad hoc analysis as assigned.
Prepare year-end schedules to support annual financial statements.
Prepare annual financial statements including note disclosures.
Assist in quarterly physical inventory procedures.
Perform special projects and ad hoc analysis on an as needed basis.
Essential Job Knowledge & Skills
Bachelor's degree in Accounting.
Requires 3-5 years of progressively responsible experience in accounting/auditing related positions.
Solid understanding of accounting transactions.
Proficiency in computers, Excel and Word required; Oracle Fusion experience is a plus.
Keen analytical skills, financial acumen, attention to detail and accuracy with numbers.
Ability to multi-task multiple projects/assignments simultaneously and meet aggressive deadlines.
Must be able to work collaboratively in a team environment.
Must have the ability to organize and prioritize workloads and demonstrate a sense of urgency.
Ability to work on multiple assignments simultaneously and successfully meet tight and/or aggressive deadlines.
Able to work beyond normal workday during close periods.
Must possess a flexible and varied schedule to include PM shifts and weekends as needed during close periods.
Physical Requirements
This position is hybrid with a three day per week in office requirement.
Compensation
The annual salary range for this position

is $65,000 - $85,000.
Newsday Media Group is an equal opportunity employer. Applicants and incumbents are selected, placed, trained, compensated and promoted without regard to actual or perceived sex, race, color, age, national origin, citizenship, marital or domestic partner status, military/veteran status, sexual orientation or preference, gender identity or expression, religion or religious creed, ancestry, physical or mental disability or handicap, status as a victim of domestic violence, or any other characteristic protected by law.  In addition, Newsday Media Group provides a reasonable accommodation for applicants/incumbents with disabilities. Please advise Human Resources if you require a reasonable accommodation.
About Newsday Media Group
Newsday Media Group (NMG) is one of the nation's most dynamic media organizations, serving Long Island and New York City through its portfolio of mobile and digital products, print publications and live events. With 19 Pulitzer Prizes and other esteemed awards for outstanding journalism, our mission and vision is to engage consumers and businesses by connecting them to the communities in which they live, work and play.
NMG properties include the award-winning Newsday, Newsday.com; amNewYork, New York City's most widely circulated free daily paper along with its mobile app and amNY.com; Newsday Connect, the digital solutions company serving Long Island business owners; and Newsday Local Publishing, one of the Northeast's largest groups of weekly shopper publications.
Featured Company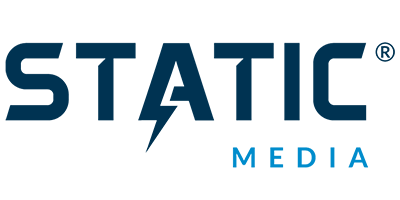 We give readers what they want, before they want it.
---