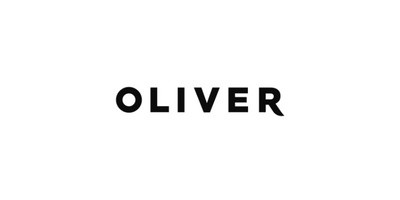 Senior Digital Designer
OLIVER Agency, Remote, Work from USA
The world's fastest-growing bespoke creative services agency.
Level: Experienced (Non-Manager)
Duration: Full-Time
---
About the role:
OLIVER is hiring a Senior Digital Designer to join our growing team.
As Senior Digital Designer you will be taking creative projects from brief to completion, working as a part of our dedicated agency team. You're a leader who can own your projects and execute them efficiently and effectively to deliver design quality, accuracy, and consistency, ensuring that all content follows brand guidelines and channel-specific best practices and requirements.
If you have a passion for digital content and know how to incorporate the latest trends and consumer behavior into your work this is the opportunity for you. You will work as part of a cross-functional team member to develop and produce unbranded and branded OTC health & wellness focused content for websites and CRM emails.

What you will be doing:
Delivering creative briefs from concept to completion, working collaboratively across teams on ideation, creation, and execution
Conceptualizing and designing fresh, inspired, visually engaging, user-centered branded and unbranded content for websites and CRM emails
Developing a deep understanding of the OTC health & wellness category, brand objectives & message priorities, visual brand language & assets, target audience and legal/medical/regulatory requirements and translating that knowledge into best-in-class design
Keeping an eye on the latest trends in interactive web and email design and incorporating them into your work
Working closely with Project Manager and client Digital Leads to ensure harmony and cohesiveness between design, layout and copy
Ensuring that digital creative execution is mobile-first and responsive
Applying core UX & UI design principles to optimize the user experience
Ensuring design adheres to WCAG/ADA website accessibility standards
Developing an understanding of the BCH Drupal design system and ensuring design is aligned with platform components and capabilities
Applying proper naming conventions and ensuring all assets are properly stored in the Digital Asset Management (eDAM) platform for quick access and adaptation
Overseeing and managing the production of digital assets and ensuring they comply with the required specifications
Managing stock image and font purchases and collect and manage any/all licensing and usage information to ensure compliance
In collaboration with Senior Project Manager, conducting thorough QA of all deliverables prior to sharing with the client
Following projects throughout all stages of production and online deployment
What you need to be great in this role:
7+ years of digital design experience for websites and email
Bachelor's degree in Digital Design, Graphic Design or equivalent
Strong understanding of mobile-first & responsive web design principles
Proven ability to apply UX & UI design principles and best practices
Experience optimizing digital content for SEO
Familiarity with WCAG and ADA website accessibility standards
Demonstrated ability to translate complex material from different stakeholders, sources and contexts into engaging content that resonates with target audiences
Ability to listen to different points of view and adapt design based on new insights, project and brand requirements and LMR guardrails.
Expert in Adobe Creative Suite, including XD, Illustrator, InDesign and Photoshop (video/motion experience is a plus)
Production knowledge of digital standards and requirements, basic understanding of digital development tools such as HTML5, AfterEffects
Experience working within Adobe Acrobat DC for review & markups
Exceptionally detail-oriented
Ability to be proactive and self-directed in a fast-paced environment
Adaptable to changing requirements, priorities and timelines
Excellent time management skills and ability to meet deadlines with multiple projects running in parallel
Strong communication skills and skilled collaborator across all departments and functions
Strong visual aesthetic
Progressive portfolio showcasing examples of digital design work across channels
This opportunity can be offered with a remote work schedule
Our Values and how to live them
Ambition. You look for opportunities to deliver greater value to those around you
Imagination. You identify a range of solutions to problems
Inspiration. You lead by example and encourage others
Inclusion. You are actively pro-inclusive and anti-racist across our community, clients and creations
Learning. You have excellent listening skills that helps you to learn from our clients and those around you
Results. You accept responsibility for your actions
Inside Ideas Group and its' affiliates are equal opportunity employers committed to creating an inclusive working environment where all our employees are encouraged to reach their full potential, and individual differences are valued and respected. All suitable applicants shall be considered for employment without regard to race, ethnicity, religion, gender identity, sexual orientation, age, neurodiversity, disability status, or any other characteristic protected by local laws.
If you need us to make any adjustments to make your application process easier please let us know by emailing  talentteam-na@oliver.agency
Inside Ideas Group and its affiliates and subsidiaries have an internal recruitment department. IIG does not accept unsolicited resumes from any source other than directly from a candidate.
About OLIVER Agency
Established in 2004, we are the first and only company to design, build and run bespoke in-house agencies and ecosystems for brands. Today, we create work that delivers business growth, fame and purpose for over 200 clients in 46 countries and counting.
Our unique model moves at the speed of modern business to drive change from the inside out; working smarter to make our clients' money go further, and helping them build better solutions, systems and brands. Client solutions include Unilever's U-Studio (a platform used by almost three-quarters of Unilever's brands globally), adidas' off-shore hub and PepsiCo's global digital team.
In 2020 we were ranked #1 in Adweek's Fastest Growing list (US) and featured in The Drum's Honours List of the best businesses that helped shape the year.
We are part of the Inside Ideas Group (IIG), which combines specialisms from Adjust Your Set (content and culture), Dare (design, experience and engineering) and Aylesworth Fleming (property marketing). IIG joined marketing technology group, The Brandtech Group (formerly known as You & Mr Jones) in January 2019 to give their clients access to the latest marketing technology solutions. The group includes tech-driven marketing companies, 55, Mofilm, Collectively, Gravity Road, Blood and Mobkoi, and holds strategic investments in leading technology businesses including Pinterest, Niantic, AI Foundation, VidMob, Jivox, Zappar, EVRYTHNG, Automat, Blacktag and Beeswax.