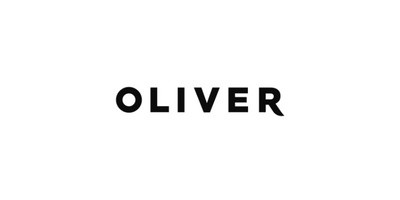 Account Director
OLIVER Agency, Cincinnati, OH USA
The world's fastest-growing bespoke creative services agency.
Salary: competitive with benefits
Level: Executive (Director, VP, Department Head)
Duration: Full-Time
---
About the role:
The Account Director will work as part of our dedicated team with one of the largest CPG clients in the world. You will play a pivotal part in the running of this account and help ensure the smooth management of projects through our design studio, working closely with our core teams.
This is an essential role within our agency that will ensure the smooth creation and delivery of great work. This role requires someone who pays great attention to detail and can take clients briefs and can ask the right questions to ensure the success of projects. You should be used to handling heavy client interaction and a large volume of projects at once. This role will be also be responsible for managing hours, billing, resourcing, timelines and schedules with the support of a project manager.
If you have experience working on a CPG brand and have experience managing creative projects, briefing out creative teams, and bringing social projects to fruition, then this could be the job for you.
Our ideal candidate enjoys working in a fast-paced environment as part of a team, asking questions to uncover client insights, and leading said insights into development. You can bring solutions-oriented ideas to the forefront of the marketing plan while drumming up execution ideas, facilitate integrated planning both in Oliver agency and as part of the brand team, and assist campaign level strategy to push industry boundaries and elevate brands.


What you will be doing:
Overall
Partner with the client to build and implement new processes
Work closely with creative team ensuring timelines and budgets are adhered to
Manage the status of all projects coming in and out of the design studio, making sure to escalate "stuck" briefs as needed
Understand and translate brand equity into briefs
Be proactive, flexible and adaptable, staying ahead of incoming projects
Builds client relationships with Brand Managers and Brand Directors
Train brand teams on proper briefing
Keep up to date with industry news, plus best practices on social platforms (Facebook, Instagram, Twitter, Snapchat)
Stay informed and up to date on industry innovations that the clients can learn from and share with the team, as well as leading to potential business opportunities
Owner of status meetings and IAT brand calls
Work with clients to ensure that work is exceeding client briefs
Ability to manage multiple projects with varying timelines and deliverables
Finance
Support revenue growth opportunities in order to support client objectives and grow business
Ability to think across projects and brands with holistic POV
Ensure projects are delivered in scope and on time for assigned brands
Comfortable with scope-based projects, and discussing/backing into budgets with client
Creative Development Process
Working with internal brand team throughout creative process from creative brief through to release, on larger campaigns
Ability to take in client feedback, assess the best way to move forward, not afraid to make key decisions and recommendations. Able to communicate feedback and steps clearly and succinctly, both internally and externally
Supportive of creative team and taking risks to bring unique opportunities to brands
Production
Work closely with production, creative team on larger campaign shoots
Partner with the client throughout process, guiding and educating where necessary
Ability to understand budgets, what's realistic and when to be scrappy, in order to bring efficient solutions to brand


What you need to be great in this role:
A minimum of 6+ years experience at a creative agency, marketing firm, or client side in an account role
Previous experience handling client queries, taking full and conclusive briefs
4+ years managing multichannel campaign projects through the creative process on strategy, on time, and on budget
Expert knowledge of social channels and best practices for each channel
Thrives in a self-directed environment, while recognizing when team collaboration is necessary
Experience as a direct liaison between the brand marketers and the creative team
Enjoys a collaborative culture and quickly able to adapt across agencies and clients teams 
Ability to communicate feedback clearly and succinctly, both internally and externally
Excellent interpersonal skills and positive attitude
Our Values and how to live them
Ambition. You look for opportunities to deliver greater value to those around you
Imagination. You identify a range of solutions to problems
Inspiration. You lead by example and encourage others
Inclusion. You are actively pro-inclusive and anti-racist across our community, clients and creations
Learning. You have excellent listening skills that helps you to learn from our clients and those around you
Results. You accept responsibility for your actions
Inside Ideas Group and its' affiliates are equal opportunity employers committed to creating an inclusive working environment where all our employees are encouraged to reach their full potential, and individual differences are valued and respected. All suitable applicants shall be considered for employment without regard to race, ethnicity, religion, gender identity, sexual orientation, age, neurodiversity, disability status, or any other characteristic protected by local laws.
If you need us to make any adjustments to make your application process easier please let us know by emailing  talentteam-na@oliver.agency
Inside Ideas Group and its affiliates and subsidiaries have an internal recruitment department. IIG does not accept unsolicited resumes from any source other than directly from a candidate.
About OLIVER Agency
Established in 2004, we are the first and only company to design, build and run bespoke in-house agencies and ecosystems for brands. Today, we create work that delivers business growth, fame and purpose for over 200 clients in 46 countries and counting.
Our unique model moves at the speed of modern business to drive change from the inside out; working smarter to make our clients' money go further, and helping them build better solutions, systems and brands. Client solutions include Unilever's U-Studio (a platform used by almost three-quarters of Unilever's brands globally), adidas' off-shore hub and PepsiCo's global digital team.
In 2020 we were ranked #1 in Adweek's Fastest Growing list (US) and featured in The Drum's Honours List of the best businesses that helped shape the year.
We are part of the Inside Ideas Group (IIG), which combines specialisms from Adjust Your Set (content and culture), Dare (design, experience and engineering) and Aylesworth Fleming (property marketing). IIG joined marketing technology group, The Brandtech Group (formerly known as You & Mr Jones) in January 2019 to give their clients access to the latest marketing technology solutions. The group includes tech-driven marketing companies, 55, Mofilm, Collectively, Gravity Road, Blood and Mobkoi, and holds strategic investments in leading technology businesses including Pinterest, Niantic, AI Foundation, VidMob, Jivox, Zappar, EVRYTHNG, Automat, Blacktag and Beeswax.