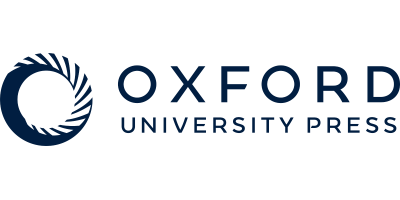 Associate Marketing Manager
Oxford University Press, Cary, NC USA
Come join us !
Salary: Competitive with benefits
Salary min: $50,000
Salary max: $50,000
Level: Experienced (Non-Manager)
Duration: Full-Time
---
We are the world's largest university press. We have both a worldwide reach and a personal understanding of local needs, partnering on the ground to adapt publications and resources to meet the individual needs of communities, societies, and countries. We partner with researchers, educators, and technology partners to stay ahead of the changing ways people around the world are accessing and sharing knowledge. With a presence in more than 50 countries and millions of customers around the world, an idea launched at OUP can have a global impact.
Advancing Knowledge and Learning
ABOUT THE ROLE
The Marketing Manager (Journals) is a role that leads and directs strategy on an associated journal list, based on departmental goals and objectives. This role is ideally suited to someone with a strong background in marketing, who thrives on building strong relationships.
Duties of the role include:
Development and implementation of strategic marketing plans, for key journal lists (and key high-value products)
Communication with key stakeholders
Leading and directing campaigns for journals
Development and implementation of key content strategies within key journals
Third-party event/conference strategies for key journal areas
Analysis, providing regular reporting on performance against KPIs and critical measures of performance and effectiveness
Market Knowledge, developing and implementing best practice channel and campaign analysis, to measure success/failure or growth/decline, to feed into continuous improvement of understanding discipline researcher market
Strategic project work and involvement in high-level strategic marketing projects, representing the wider Researcher team
ABOUT YOU
You will need:
Strategic understanding of, and experience in, marketing
Proven understanding of, and experience in, marketing to a range of audiences
Strong analytical skills
Proven effective communication with external and external customers – negotiation and influencing
Experience in publishing is desirable
Experience in leading change
Position Location: This position can be fully remote or hybrid in one of our offices: NY, NC, or MA
We're all currently working from home at the moment due to COVID. We are currently thinking through how we use our offices in the future and are open to discussing flexibility within this such as a blend of office and home working. We expect this role to require infrequent visits to the Oxford office.
GJC Level: I4 (for internal purposes only)
We are committed to supporting diversity in our workforce and ensuring an inclusive environment where all individuals can thrive. We seek to employ a workforce representative of the markets that we serve and encourage applications from all.
About Oxford University Press
Education changes lives forever. It broadens horizons, breaks down barriers, and fires imaginations. Like the University of Oxford of which we are a part, we are committed to uncompromising standards, freedom of expression, and the enrichment of lives through education. This is our motivation, our purpose, and our mission. It is why 100% of the money we make is reinvested into education and research. It is why all 6,000 of us in 52 countries care deeply about reaching more people, in more places, with world-class learning and research materials and services.