Marketing Assistant, Crown and Currency
Penguin Random House, New York, NY
Home of the world's best books.
Duration: Full-Time
---
Crown and Currency publish across a wide range of non-fiction genres with an emphasis on politics, current affairs, social justice, personal narrative, biography, history, economics, business, cultural criticism, science, social science, and psychology. As a team, we are committed to publishing a diverse array of leading and emerging voices who broaden our understanding of the world; help us navigate and succeed in a rapidly evolving climate; challenge legacy narratives; and harness the power of storytelling to illuminate, entertain, inspire, and connect readers everywhere. We are the proud home of a community of authors whose work is shaping the national conversation—from President Barack Obama's #1 New York Times bestseller A Promised Land to Michelle Obama's record-shattering memoir, Becoming; from Matthew Desmond's Pulitzer Prize-winning Evicted to Rachel Maddow's Blowout, and Matthew McConaughey's #1 bestselling Greenlights.

As Marketing Assistant, you will have the exciting opportunity to report to the Deputy Marketing Director, while also working closely with the Vice President, Director of Marketing, and core marketing team members to develop and hone your skills. This position is responsible for helping to bring our publications to the largest possible readership through innovative marketing campaigns. This is a critical role in a fun and fast-paced group, working closely with many colleagues in other departments within the division, especially Publicity, Editorial, Sales, and Design. The role is ideal for someone who has an interest in non-fiction publishing and current events and is a solutions-focused creative thinker with the ability to handle multiple tasks at one time in a deadline-driven environment.

The Responsibilities:
* Assist the Crown and Currency marketing team with day-to-day administrative and scheduling needs
* Perform general administrative duties, including mailings to get books in key influencers' hands, organizing Goodreads and reader promotions, coordinating meetings, and handling monthly expense reports for group marketing directors. These tasks require someone who can physically work out of our midtown Manhattan office at a minimum of 2-3 days per week.
* Coordinate title-specific campaigns, including digital outreach, author platform building, consumer research projects, and audience development
* Contribute content to e-newsletters, websites, and social networking vehicles to promote titles and authors


The Essentials:
* Interest in and enthusiasm for the book publishing industry
* Exceptional attention to detail, the ability to prioritize, and strong follow-up skills
* Excellent organizational skills and ability to multitask
* Strong verbal and written communication skills
* A team player with the ability to build internal and external relationships
* Ability to work independently and meet deadlines
* Ability to take initiative and problem-solve creatively
* Proficiency with Microsoft Word, Excel, PowerPoint, Adobe, and Outlook
* Proficiency with using social media platforms as a marketing tool
* A background with multicultural marketing experience a plus
* Basic design skills and familiarity with Photoshop and InDesign a plus 


Salary for this position is $45,000. All positions are currently eligible for annual profit award or bonus, subject to Company results. Please apply using our online application process and include your resume and cover letter.
About Penguin Random House
Penguin Random House is the leading adult and children's publishing house in North America, the United Kingdom and many other regions around the world. In publishing the best books in every genre and subject for all ages, we are committed to quality, excellence in execution, and innovation throughout the entire publishing process: editorial, design, marketing, publicity, sales, production, and distribution.
Featured Company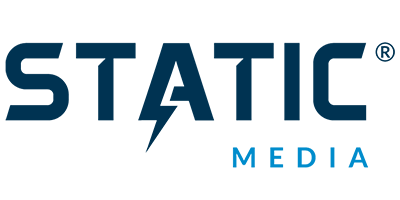 We give readers what they want, before they want it.
---