Director, Backlist - Ballantine Bantam Dell
Penguin Random House, New York, NY
Home of the world's best books.
Duration: Full-Time
---
The newly created role of Backlist Director, reporting to the President and working in the Publishing Office of Ballantine Bantam Dell, will work to maximize opportunities with the backlist titles of the three imprints. Using a 360-degree approach, this position will work with many different departments, including publishing, editorial, marketing, sales, art, and production departments. In addition, the position will handle movie tie-ins, working with the studios to secure art and other departments to facilitate the release of the tie-in book. Project based, the job will include liaising with authors and agents, repackaging covers, working with sales on timing and promotions, and interfacing with marketing when needed on individual books. In addition, the position will work closely with the Deputy Publisher on day-to-day decisions regarding timing, sales promotions, and other backlist reissues. This is a great opportunity to learn about the whole publishing process from the vantage point of the Publishing office of growing imprints. Sales and/or marketing experience is preferred.

Application Deadline: September 10, 2023 at 11:59 PM EST

Essential Functions and Responsibilities:
* Repackaging brand backlist – working with Publisher, editors, sales, and marketing to repackage and reissue brand author backlist
* Working to identify mass into trade candidates and other market-driven opportunities
* Look for other backlist opportunities, such as the Bantam classic backlist for promotions
* Work with publisher, editors, and agents on copyright terminations, license renewals, and subsequent reissues
* Identify backlist mass market titles to go into trade format
* All aspects of movie/TV tie-in coordination, including studio interface, securing permissions for tie-in art, and release of movie/TV tie-in edition
* Working closely with backlist marketers to promote trend-based backlist titles in both fiction and non-fiction


Essential Qualifications/Requirements:
* Marketing or sales experience
* Excellent written and verbal communication skills
* Ability to prioritize and multi-task
* Ability to work with many departments to pull a project together
* Detail-oriented
* Proficiency with Microsoft Office
* Desire to learn new systems and the ability to run reports


The salary range for this position is $88,000-$110,000. All positions are currently eligible for annual profit award or bonus, subject to Company results. Please apply using our online application process, and please include your resume and cover letter with salary requirements.
About Penguin Random House
Penguin Random House is the leading adult and children's publishing house in North America, the United Kingdom and many other regions around the world. In publishing the best books in every genre and subject for all ages, we are committed to quality, excellence in execution, and innovation throughout the entire publishing process: editorial, design, marketing, publicity, sales, production, and distribution.
Featured Company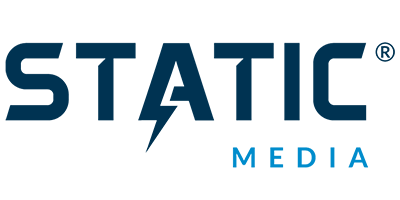 We give readers what they want, before they want it.
---