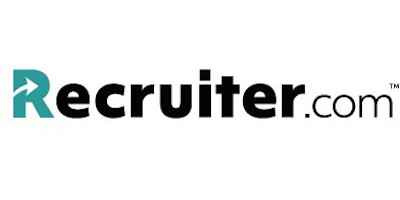 Business Development Representative
Recruiter.com, Remote
Recruit like an expert, or let an expert recruit for you.
Duration: Full-Time
---
This Sales Development Representative role is an internal staff position at Recruiter.com, a growing public startup (Symbol: RCRT) building the next generation of recruiting tools and on-demand recruiting services. We offer our employees incredible career advancement opportunities, a friendly and engaging work culture, and a highly competitive set of company benefits. We're looking for a Sales Development Representative - and the position is remote.
The Company: At Recruiter.com, we're an agile company that is rapidly becoming a top-of-mind solution for recruiting professional employees. Our software platforms allow employers to recruit like experts or enlist our expert team of on-demand recruiters. Our AI job-matching technology automates candidate identification and engagement to help employers make the best hires. The AI-based scoring engine analyzes millions of data sources to identify qualified candidates faster, cutting through the inefficiencies of the often unpredictable and traditional recruiting process. We care about our clients and employees alike and are driven to create a workplace where hard work and innovative thinking is rewarded. 
The Position: We're looking for a Sales Development Representative to join the Sales team to help generate new business for the organization. As a Sales Development Representative, you will have an opportunity to learn the SaaS sales process from start to finish, and have an opportunity for promotion to AE within six months. 
Compensation and Benefits: We offer a competitive salary plus additional performance-based compensation. We offer incentive stock options and a full suite of benefits, including Medical, Dental, Vision, Short, Long Term Disability, Life Insurance, and supplemental Life policies.
Responsibilities
As a Sales Development Representative, you'll be responsible for handling outbound prospecting for new clients, as well as qualifying inbound leads

You will partner with our Sales and Marketing teams to generate qualified sales leads, set meetings, and introduce the appropriate salesperson into the opportunity

Build, prioritize, and qualify strategic target account lists within a defined territory

Research accounts, identify key contacts, and generate interest through outreach via email, calling, and social media

Utilize your active listening and discovery skills to understand customer goals and share how Recruiter.com can help

Book discovery calls with one of the members of the sales team

Join the discovery call to make the intro and learn the sales process from our senior salespeople 

Consistently achieve quota to ensure territory revenue and growth objectives

Successful performance will create an opportunity for promotion to an Account Executive within six months of the start date
Requirements
Ideally, you have some exposure to sales or recruiting in the past, but it is not a required

Most importantly, you must be self-driven, detail-oriented, and have a desire to advance in a sales career

Positive attitude and a team player

Ability to work in an exciting, dynamic team environment

Excellent time management and interpersonal skills

Four-year degree OR 4+ years of professional experience
About Recruiter.com
Recruiter.com is disrupting the $120 billion recruiting and staffing industry by combining an AI and Video hiring platform with the world's largest network of over 27,500 small and independent recruiters. Businesses of all sizes recruit talent faster using the Recruiter.com platform, which is powered by virtual teams of Recruiters On Demand and Video and AI job-matching technology.