Before you apply...
Signup for related jobs and career advice from Mediabistro, delivered right to your inbox. You can unsubscribe at any time.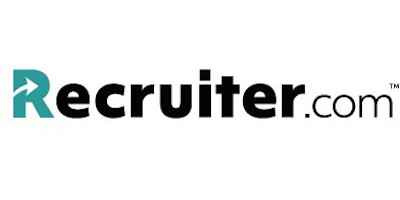 Executive Assistant / Personal Assistant
Recruiter.com, Birmingham, AL or Remote
Recruit like an expert, or let an expert recruit for you.
---
Company
The company is a leading Venture Capital firm that builds and supports early and growth stage companies. In just five years, they has become known as one of New York's top venture firms. Their investment thesis is about "creation and destruction." The "creation" part refers to companies building new forms of self-expression, communication or networking, such as Instagram, Twitch, and Whisper. The "destruction" part aims at transforming massive outdated industries, such as government, education, real estate, and financial service.
Role
We are hiring a part time hybrid Executive Assistant / Personal Assistant to the Chief Operating Officer as he transitions out of his role at the company to pursue his next endeavors personally and professionally.
The COO spent 2002-2009 at The White House in various roles. Additionally, in 2013, he founded the Overton Project, a privately-funded social investment platform that has focused on accelerating, incubating, and implementing best-in-class impact organizations to Birmingham – specifically Birmingham Talks, Breakthrough Collaborative, Venture for America, and TEALS CS training. He received a BA in Public Policy from Duke University and an MBA from the Stanford Graduate School of Business.
This role is perfect for a self-motivated and impeccably organized admin who is eager to wear many hats alongside a high-horsepower executive. You'll have the opportunity to build a trusted relationship with him and learn about the array of business industries that he occupies.
What will you do?
Calendar management across varying time zones; sending reminders and prioritizing sensitive matters
Drafting and managing correspondence and communications on behalf of the executive, as appropriate
Travel booking including flights, accommodations and ground transportation. Managing itineraries with an understanding of team schedule and preferences
Planning and executing events, meetings, offsites (designing and sending invitations, managing guest lists, and coordinating with vendors), and other special functions
Partnering with internal stakeholders on projects, initiatives and events, working closely at times with the other administrative members of the company to ensure streamlined processes
Assisting with projects, presentations and research
Various non-profit organization support such as writing donation letters, overseeing business bank accounts, and coordinating with various stakeholders
What are you like?
Organized, methodical, and detail-oriented; approaches work with an eye for excellence
Self-motivated, flexible, resourceful, operates well under ambiguity
Acts like an owner
Effective communicator; direct and confident enough to disagree productively
High empathy, kind, patient and mature
Intellectually curious, collaborative, open-minded, eager to learn
Proficiency with Zoom, Google Suite, and Microsoft Office products
About Recruiter.com
Recruiter.com is disrupting the $120 billion recruiting and staffing industry by combining an AI and Video hiring platform with the world's largest network of over 27,500 small and independent recruiters. Businesses of all sizes recruit talent faster using the Recruiter.com platform, which is powered by virtual teams of Recruiters On Demand and Video and AI job-matching technology.
Featured Company
We produce and distribute content through some of the world's leading and most valued brands
---