Before you apply...
Signup for related jobs and career advice from Mediabistro, delivered right to your inbox. You can unsubscribe at any time.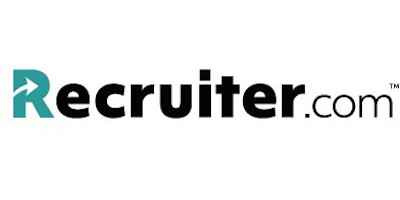 Business Analyst, PMP
Recruiter.com, Weston, CT
Recruit like an expert, or let an expert recruit for you.
Duration: Full-Time
---
Role Overview
Project Management Pillar Overview:
The Project Management Pillar is a service-oriented pillar within the company that is responsible for providing excellent process and project management capabilities to help the Family Office and the broader company achieve their goals through project management, training, process optimization, and reporting. While the content of these projects will vary in nature consistent with the broad range of interests of the family and requirements of the organization, this person will play a direct role in ensuring the project and organizational goals are met.

Position Summary:
We are looking for an achievement-oriented, proactive contributor who takes initiative, possesses a strong sense of personal responsibility, enjoys a challenge, and persists to overcome obstacles to join the company Team. As a Business Analyst, you will collaborate with experienced Senior Project Associates in the design, planning, and implementation of projects in the company, as well as oversee your own independent workstreams. This position will also afford you the opportunity to partner with managers across the Dalio Family Office in designing and implementing models, processes, and reporting to support ongoing business operations and improve their effectiveness. To be successful in this role, you must share the core values and intrinsic abilities that align with the firm's overarching philosophy and guiding Principles. In addition, given your exposure to confidential information, you must exhibit strong discretion and judgment. Finally, as a member of our team, you must have a true ownership mentality, strong analytical capabilities, and the ability and desire to hold yourself and your teammates accountable to achieving excellent outcomes.
What will you do?
Manage several small projects concurrently and successfully provide leverage to large projects - including risk identification, task and dependency management, project charter and closeouts
Liaise between the project team and key stakeholders to ensure project deliverables & meetings are adequate and timely. Escalate project issues, risks & critical decisions. Provide regular and accurate status' independently.
Contribute to the creation of process mapping/documentation of excellent quality and in a timely manner. Assist with the creation, build, continuous improvement and maintenance of tools, reports and models used for reporting and analytics
Execute on discrete assignments with some oversight as directed by senior members of the team to achieve high-quality outcomes and meet deadlines.
Hold project or machine resources accountable to deliverables. Prioritize and escalate problems as needed.
Operate according to our values and way of being including radical transparency, direct feedback, machine like thinking, and continuous personal and professional improvement.
What are you like?
Capabilities & Values
An analytical thinker who approaches problems logically and methodically
Intellectually curious with a desire to learn Project Management methodology and tools
A great multi-tasker able to track several priorities to produce high-quality deliverables within deadlines
An excellent communicator who will collaborate productively with your team and stakeholders around the organization
Interested in operating within a unique culture that will foster your desire for personal and professional growth
Able to hold yourself and others accountable to high standards to push for excellence
Professional and discrete; able to handle sensitive information appropriately and with superior judgment
Qualifications:
0-3 years of experience executing tasks of excellent quality and in a timely manner
Novice proficiency with Microsoft Excel and PowerPoint as well as with Visio
Experience with tools including Jira, Confluence, Salesforce, Adobe Acrobat, Tableau is a plus
Bachelor's degree is a plus 
Anything else you should know?
Compensation for the role includes a competitive salary, and an excellent package of health and other employee benefits.
About Recruiter.com
Recruiter.com is disrupting the $120 billion recruiting and staffing industry by combining an AI and Video hiring platform with the world's largest network of over 27,500 small and independent recruiters. Businesses of all sizes recruit talent faster using the Recruiter.com platform, which is powered by virtual teams of Recruiters On Demand and Video and AI job-matching technology.
Featured Company
We produce and distribute content through some of the world's leading and most valued brands
---